How Are Pain and Suffering Damages Calculated in a Tampa Injury Case?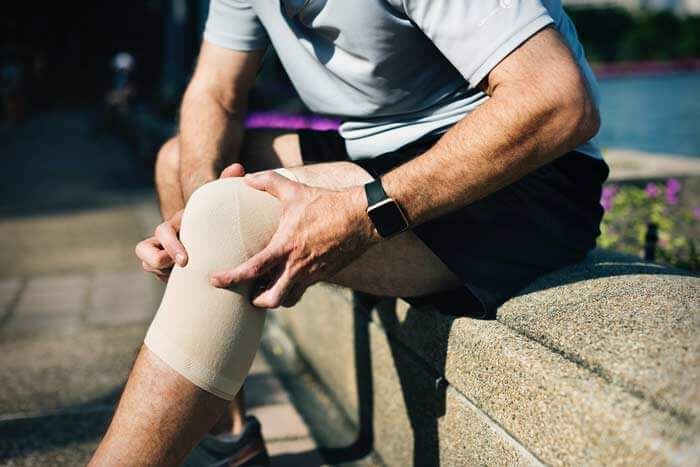 When you file a personal injury lawsuit you can claim economic and non-economic damages. Economic damages may include medical expenses, lost wages, and lost future earnings. Non-economic damages include loss of companionship, emotional stress, and pain and suffering.
Economic damages can be easily calculated. To sum up medical expenses, you only need only to calculate medical bills already paid and expected future bills. Calculating pain and suffering is not as straightforward. To know how much pain and suffering damages you can claim after an accident, talk to a Tampa personal injury lawyer.
How Would A Personal Injury Attorney In Tampa, FL Define Pain And Suffering?
Anything that causes you loss of comfort, happiness or opportunity after an accident can be termed as pain and suffering. Pain and suffering can be both physical and mental. Physical would be the pain you experience when recovering after your accident caused by a negligent party. Mental pain and suffering can be stress, depression, humiliation, fear or embarrassment. As you can see, these are not things you can attach a monetary value to. That's what makes determining pain and suffering damages so complex. However, when such claims are made the law says fair compensation should be awarded according to the evidence.
How Are Pain And Suffering Calculated In Tampa, FL?
There is no standard way of calculating pain and suffering damages. Insurance companies use different ways to calculate what to pay you when you make a claim. They consider several factors including:
The severity of your injuries
The nature of your injuries and the cost of treating them
The pain and discomfort caused by the injuries
The expected recovery time
The impact of the injuries on your life
After looking at these factors an insurance company will start to calculate your pain plus suffering damages. Most insurance companies will use medical expenses and a multiplier to calculate your claim. The multiplier used usually falls between one and five. Assuming your medical costs are $50,000, by using a multiplier of 3, your damages would be $150,000. The total compensation you would receive would be $200,000 – $150,000 for pain and suffering and $50,000 for medical bills.
To simplify it, remember economic damages x pain and suffering multiplier = total value of the case. It goes without saying that the more serious your injuries, the more compensation you should expect. This method of calculation is only used in settlement calculations. If the insurer of a negligent party denies your claims, you can move to court. In court, a jury will listen to your case and award damages. Compensation awarded in court may be higher. Juries tend to sympathize with accident victims and award large pain and suffering damages where injuries are severe. However, should you go to court, the compensation your lawyer asks for should be justifiable. Have a candid discussion with your personal injury attorney in Tampa, FL on the maximum compensation you can seek.
What Would A Tampa Injury Lawyer Need To Help Your Pain And Suffering Claim?
A personal injury attorney in Tampa, FL will tell you to document physical and emotional stress caused by your injuries. This evidence can be used in your case to prove pain and suffering. The documents that could make a pain and suffering lawsuit easier include:
A mental health professional's opinion on the emotional pain caused by the accident
A pain and suffering testimony. A Tampa injury lawyer will advise you to write down every time you are in physical or emotional pain. A day to day account of suffering can make a jury sympathize with you.
A history of prescriptions. You should have a list of all medication taken for anxiety, depression, and pain.
A testimony from a family member or friend. This highlights how your injuries have caused you and them pain and affected the family.
An objective testimony of what you can and can't do anymore. For example, maybe you cannot wear heels anymore without feeling pain or you cannot sleep on your back anymore. These very simple testimonies can be impactful because the jury can relate to them.
Talk To A Tampa Injury Lawyer About Your Pain And Suffering Claim
Our Tampa personal injury lawyers at Burnetti, P.A have over 20 years of experience representing accident victims. When you take us on as your legal counsel, we will use our expertise to quantify your pain and suffering. If you need help valuing your case, call us to schedule a free case evaluation. There will be no legal fee unless we get you compensated.