Should I Keep My College Student on My Auto Insurance Policy?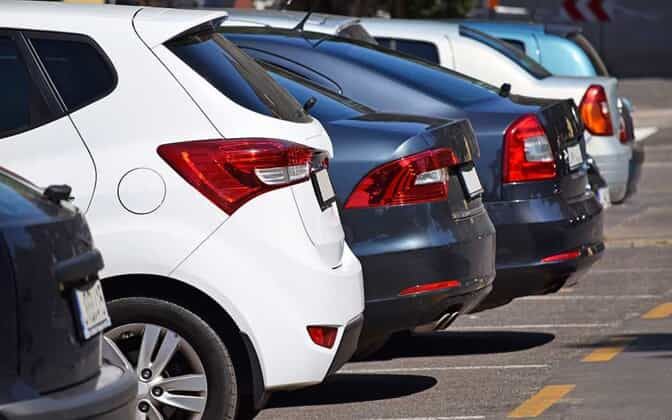 You may be tempted to exclude your college-age kid from your auto insurance policy to save some extra money while they are away at school. Doing this, however, can cause some major headaches and hardships later down the road. Even if your student isn't taking a car to college, your child will most likely still need to drive at some point during the college years. If he/she does not have coverage, he/she will not be protected.
Reasons To Keep Your College-Aged Child On Your Auto Insurance Policy
While it typically costs more to have a younger person on your policy, it is usually in your child's best interest to keep them on your policy. For instance, your child will have protection if he/she returns home for the weekend or wants to drive a friend's car while he/she is away at school. If an emergency arises and your child needs to drive, then he/she would have the protection of your insurance coverage. The same is true if he/she is a pedestrian or a passenger in another person's vehicle and an accident occurs.
Auto Insurance Policy Student Discounts
There are also many discounts that your student may be eligible for through various insurance companies that can help offset the cost of your premiums. Some of them may include:
Safe driver discount
Good student discount
Driving school discount
Automatic payment discount
The Myth Of Full Coverage
While you want to be smart about the type of insurance you purchase, you should avoid limiting it to the bare minimum. In some states, there are as high as 25% of uninsured motorists sharing the road. Without adequate coverage, you and your child could be at risk.
The phrase "Full Coverage" could provide a false sense of security. While many believe that they have "Full Coverage" when it comes to auto insurance, the truth is they may actually be underinsured.
Do I Have The Appropriate Car Insurance Coverage?
The more coverage you have in auto insurance, the better. Appropriate coverage limits can help provide protection for liability risks, property damage, and injuries that you or a loved one may suffer in the event of an accident. Certain coverages that may be beneficial for you and your family may include:
Uninsured/Underinsured Motorist Coverage (UM/UIM)
Uninsured Motorist Coverage is typically a low-cost coverage that you can provide for yourself and your family. UM/UIM covers you when another person is at fault for an accident and they do not have any insurance or do not have sufficient insurance to cover your expenses. Many drivers make the decision to only carry minimum limits to save themselves money on monthly premiums. UM/UIM is the only coverage where you will be able to recover compensation for pain and suffering if another person is at fault for an accident and does not have the insurance to cover your injuries.
Medical Payments Coverage (Medpay)
Medpay may be able to help fill the gaps between your expenses and your coverages. This is optional insurance that for a relatively low amount can help keep you from having medical bills go to collections. Also, some PIP policies have deductibles to meet before they start paying for your expenses; Medpay can help pay this deductible.
Bodily Injury Liability Insurance
Bodily Injury Liability Insurance is coverage that helps keep you from personally having to pay money out to someone that you injured in a negligent act. Electing to choose this insurance is very important as in the state of Florida you are not required to carry any Bodily Injury Liability Insurance. Not covering yourself and your family with this insurance or electing an insufficient amount could make you personally financially liable for a person that you injure. This could include their past and future medical expenses, lost wages and compensation for pain and suffering.
Comprehensive And Collision Insurance
A collision auto insurance policy is coverage that provides protection for physical damages to your car. It also pays for losses from other types of damages, such as vandalism, theft, and fire.
When you talk to your insurance company, make sure you know all the coverages available to you. Often just a few more dollars a month can save yourself from the financial hardships.
Safe Driving Habits Start At Home
As a parent, you will be sending your child off to college soon enough if you haven't already. Make sure to teach your children safe driving habits by modeling those safe driving techniques yourself. Doing so can help your children know the dangers and consequences of driving under the influence.
Every day families put their trust in our firm to represent them when they are in an auto accident. Our car accident lawyer investigates every avenue of compensation to help cover medical bills and lost wages that may result from an injury caused by another's negligence. For more information on how we may be able to help, call our Personal Injury Law Firm.