​​​​Does One Have to Report a Car Accident in Lakeland, Florida?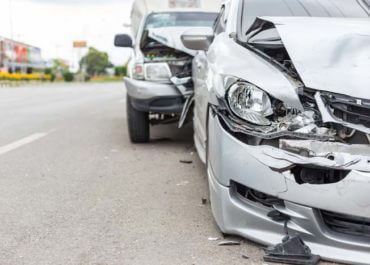 Car accidents are very common in Florida and Lakeland is no different. The question many people often ask is this: "do we have to report a car accident?" and if we do, what do you have to report? How should the accident be reported? Who do you have to report it to? If you need more information about this, it is best to speak to a Lakeland car accident lawyer.
First of all, there are many accidents that occur on the roads in Lakeland, Florida. A large majority of these accidents are minor fender benders. In such cases, if there is no injury to the other party or damage to property, the accident does not have to be reported. As a benchmark, if the cost of the damage that occurs as a result of the accident is less than $500 and if there is also some minor injury, the drivers can settle the affair using a 'gentleman's agreement.'
However, there are times when a car accident in Florida must be reported. The situations where such a report must be made are:
If the car accident results in injury to the other driver, any passenger or pedestrian. Since it is very difficult to determine if the injury is minor or major (since some injuries get worse over time), if there is an injury following a car accident, you should report it.
If there is a death of a person because of the accident, you must report the event
If there's damage to the motor vehicle or property in the amount of at least $500, you should report it.
Who Needs To Be Notified After A Car Accident In Lakeland?
In most cases, if the car accident is serious or there is an injury, you should call 911 and the police. The police will get a report from both drivers. If an accident happened and the police did not come or were not called, you should make a report to your local police department where you reside. If the accident did not occur in the local municipality where you reside, you must report the event to the nearest police station.
Is There A Time Limit To Make A Report?
While there is no specific time limit set by the authorities, the Florida law requires that the driver must report the accident as soon as possible. You may call the police station, and in most cases, they will investigate. You do not have to make a written statement. However, just sending an email report or a text message via a mobile phone is not acceptable. You should follow up with the police within a few days to make sure they have initiated the investigation. If the police were not told about the accident or they did not start an investigation, the onus is on the driver to make a written report with the Florida Department of Highway Safety and Motor Vehicle within 10 days from the time of the accident.
What If I Do Not File A Report?
Failure to tell police about a car accident can result in a non-criminal offense with a $30 penalty. In addition, if you were required to file a written accident report because the law enforcement agency did not investigate, and you did not do so, this can result in an additional penalty.
However, if you are physically unable to make a report, you are exempted from the law. You must have evidence to show that you were incapacitated. The moment you are physically able, you must make the report. You may also ask your family or friends to make a report on your behalf if you are in a hospital.
If you have been involved in a road accident, it is best that you report it as soon as possible. Even if the accident was not your fault, you should then contact a car accident lawyer. At Burnetti P.A., our Lakeland car accident attorneys can help you with any legal needs you might have after the accident. If you have suffered any injuries or damage, and you need compensation for your loss, our car accident lawyers can help you get the justice you deserve. If you are being blamed for the accident but you are innocent, we can help defend you. Call us today, and we will schedule an appointment as soon as possible.