Proponents of the regulatory rollbacks say that the changes will benefit patient care, while critics fear that the watered-down enforcement will lead to more incidents of nursing home abuse, specifically the three types of incidents discussed below.
Since then-President, Barack Obama changed the rules, and the focus, in 2013, about a quarter of Florida's nursing homes have been cited for at least one safety or health violation. The recently-announced guidelines discourage inspectors from levying fines, especially for first-time offenders. Eventually, fine amounts will probably go down as well. In the waning months of the Obama administration, lawmakers increased potential fines substantially, so the average penalty now exceeds $33,000.
Industry insiders say the new approach will allow staff to focus more on building positive relationships with residents and help facilities improve themselves. Nursing home advocates, on the other hand, think the changes will have the opposite effect. "They've pretty much-emasculated enforcement, which was already weak," remarked Center for Medicare Advocacy attorney Toby Edelman.
Under the old guidelines, the Centers for Medicare & Medicaid Services fined an Illinois facility almost $283,000 for serious violations that resulted in a resident death; under the new guidelines, the fine would have been about $21,000.
Staff-On-Resident Abuse In Tampa
Beginning with a series of government assistance/Welfare reforms in the 1990s, the government began reducing Medicaid reimbursement rates. This trend accelerated in the 2000s and 2010s as deficits began to climb once again. Those cuts have amounted to almost 40 percent over the years. Things are particularly bad in Florida, which has one of the lowest reimbursement rates in the country. Most of these facilities depend on Medicaid for most of their revenue.
Medicaid also changed its reimbursement policy. Whereas a facility once got paid for each staff-resident contact, for the most part, Medicaid pays a flat fee per patient. Sometimes, the reimbursement does not even account for the type of patient, so a facility may get the same fee for a low-risk patient as a high-need individual.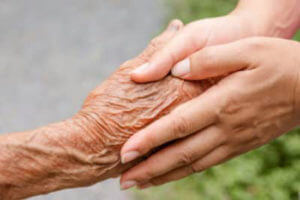 Nursing home administrators made three major changes to adjust for the lost revenue. First, many facilities took on as many patients as possible, increasing revenues but also straining resources almost to the breaking point. Second, some administrators subtly, or even not so subtly, discouraged staff from repeated patient contacts, because the facility essentially lost money every time staff checked on a patient. Third, to trim payroll costs, they laid off staff or hired under-qualified individuals who commanded lower salaries.
These three changes affected almost every nursing home in Tampa, to one degree or another. The result was a fertile ground for staff-on-resident abuse, including:
Physical Abuse: Due to the high patient-staff ratio, employees sometimes lose patience with residents. They push them, slap them, or throw them in bed. Many of these victims are already quite frail, so even a slight degree of force can cause a serious injury.
Medical Neglect: Many times, especially nights, weekends, and holidays, staff levels are too low to care for the vast amounts of patients many of these facilities have. Bedsores are a good example. Pressure ulcers are one of the main issues in nursing homes. If an immobile patient is not turned in bed at least once every two hours, serious bedsores often develop.
Financial Abuse: In a nursing home context, financial abuse usually means stealing money or valuables from a resident or concocting a scheme to get money (e.g. "Your grandson is in jail and I need some cash to go bail him out").
Even though individuals commit these acts, the nursing home is usually responsible for the victim's damages. Medical neglect usually occurs during the course and scope of employment, so respondeat superior applies. While the aforementioned abuse issues probably fall outside the scope of employment, the employer is probably still liable, under the negligent hiring or negligent supervision rules. Some additional limitations apply to these doctrines in Florida.
The Problem Of Inadequate Nursing Home Facilities In St. Petersburg
The exploding nursing home population (by 2050, the number of Americans over 65 will double the 2012 figure) is hard on facilities, as well. Many long-term care facilities are almost in a constant state of construction, so there are dangers everywhere. Compounding the problem, many facilities have trimmed their environmental services staff, so the nursing home is not as clean as it once was.
In Florida, nursing home residents are business invitees, because they responded to the property owner's express or implied invitation and the property owner receives an economic benefit. Therefore, owners have a duty of care to keep the property free from hazardous defects and also a duty to frequently inspect the property.
A special duty may apply in nursing home cases. These patients often wonder, so for example, they may ignore "keep out" signs and wander into a construction area. Therefore, the owner must take special precautions to prevent injury.
If the owner had actual knowledge of a defect, such as an inspection report that mentions a wet spot on the floor or a government inspector's report about a loose stairwell, the owner is liable for damages. The same result applies if the owner had constructive knowledge (should have known) about the defect. In Florida, the degree of constructive knowledge is usually related to the length of the hazard. If the floor was wet for only a few seconds, the owner is probably not liable for a slip-and-fall, but liability probably attaches if the floor had been wet for several hours.
Resident-On-Resident Abuse In Tampa
This combination of laws (employer liability and landowner liability) also applies to resident-on-resident abuse cases. This form of abuse is one of the fastest-growing problems in Tampa's long-term care facilities.
As mentioned earlier, many residents wonder, and they sometimes wander into other people's rooms. Since many people in crowded facilities are very protective of their limited privacy, fights sometimes break out. The same thing sometimes happens in common areas, as petty disputes over matters like a seat on the couch become fights. Due to the low staff levels, there is often no peacemaker available.
In all these cases, financial compensation is available in Florida for both economic losses, such as medical bills, and non-economic losses, such as emotional distress. Perhaps more importantly, negligence claims bring these issues into the light of day, thus helping to prevent future incidents.
Reach Out To Compassionate Attorneys To Discuss Your Nursing Home Abuse Case
Nursing home economics often leads to nursing home abuse. For a free consultation with an experienced nursing home abuse lawyer in St. Petersburg, contact Burnetti, P. A. We do not charge upfront legal fees in negligence cases.