Nursing Home Abuse Attorney Brandon FL
Lawyers For Elder Abuse In Nursing Homes
Without a doubt, it's virtually unfathomable to imagine an elderly individual getting neglected or becoming mistreated in an elderly care facility. An older individual will often have a hard time expressing what has taken place. Disastrously, this can mean that aging adults will go abused and uncared for without support merely because no one knows about it. One can find multiple regulations enforced by law in the State of Florida made to keep control of nursing home institutions. By using these legal requirements, patients and occupants of assisted living facilities are under the security of the state.
Our nursing home abuse lawyer will be here in Florida to protect the legal rights of any person who has undergone mistreatment or neglect within a nursing home in Florida. We know exactly how essential it really is to supply justice for the loved one or relative if they have gotten injuries in the center tasked with providing them with the very best treatments.
Communicate with our nursing home abuse lawyer promptly if you or maybe a loved one have struggled with physical or mental abuse in a nursing care center in Florida.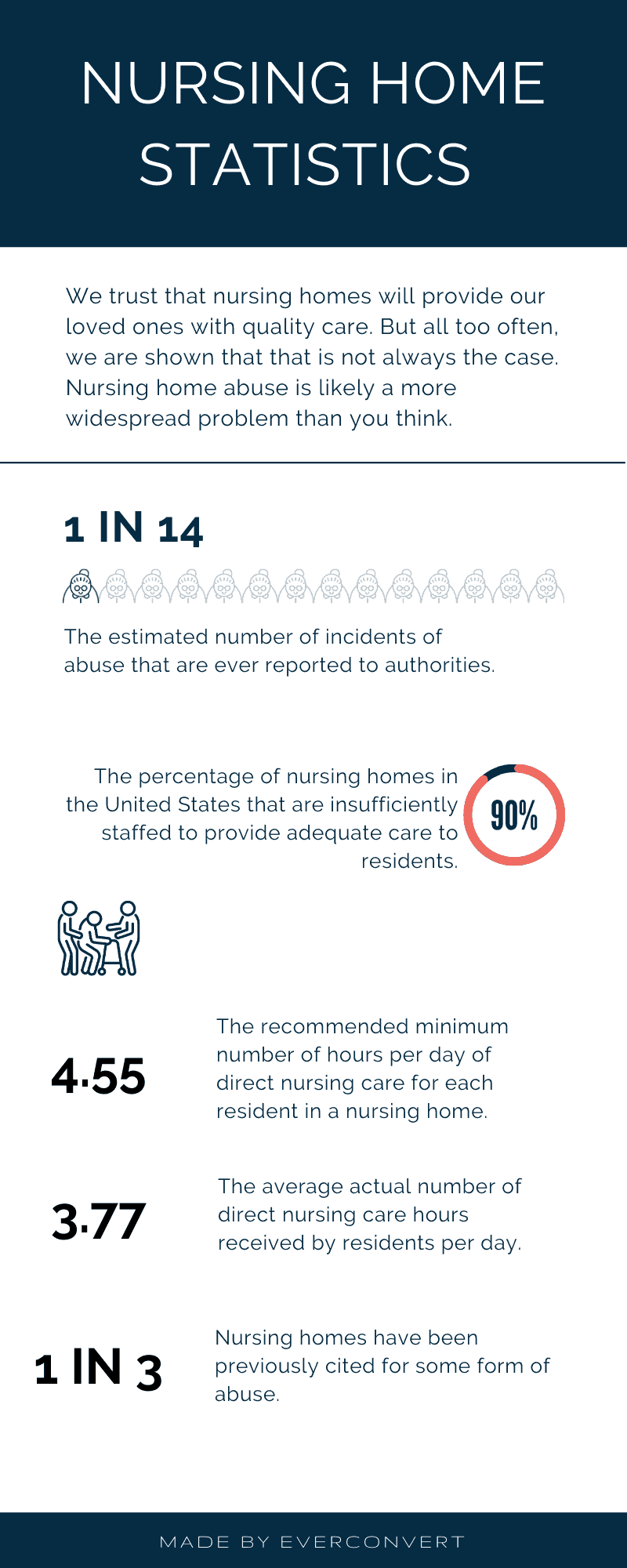 Uncover Abuse In Nursing Care Facilities
Too often, abuses and neglectfulness in retirement communities go unreported. Often, loved ones will be worried about reporting the physical or mental abuse because of not knowing what exactly is available as far as options to contend with it. It's critical to be aware of negligence, so here are a couple of primary clues to recognize:
Unknown Injuries: If you happen to see any signs of injuries for which there is not the appropriate record, physical or mental abuse or neglect is likely to be going on.
Bruises: The places on that body that you notice higher than average bruising or injury is important. To clarify, increased bruises around the lower limbs or arms suggests that the elderly man or woman has been harshly grabbed or put in restraints. Bruising does happen more repeatedly with the elderly, but the extensive care and support offered by a full-time living center should really minimize the probability.
Pressure Sores/Bedsores: Often, patients could possibly be bedridden. If that's the case, it is always required that the individual is shifted every few hours. A frequent sign of neglect in bedridden, older patients is numerous and worsening bedsores.
Sizeable Loss of Weight: A crucial indicator to pay attention to is a loss of weight in the family member or friend. In the event an apparent quantity of weight has been lost by the family member, it may possibly indicate that diet needs have been ignored.
Cleanliness: The personal hygiene of your family or friend is an additional duty to be supplied by the facility caring for your family member or friend. Whenever the resident's room or attire stays unclean, take note, because that will mean they are not being cared for properly.
Bloody Clothing and Bleeding: However rare, sexual abuse remains a possibility for susceptible assisted living facility patients.
Mishaps Due to Slips or Falls: A nursing home is mainly responsible for seeing to it that all walking ramps or hand railings are mended and in perfect condition for preventing a possible injury.
Restraint by Use of Chemicals: In many instances, experiences of abuse entail senior patients getting dosed with various chemicals and medications employed to sedate them. An excessive amount of amount of prescription drugs is frequently made use of by convalescent homes who want to restrain an individual with dementia or with conduct hostile in nature. The side effects, as well as other factors of the dosage, can harmfully impact the individual in a significant way.
Brandon Nursing Home Abuse Lawyer
All employees from the senior care center must conduct themselves by the policies set in place based on the Florida Department of Health (FDH). In accordance with the laws, someone will need to enroll in a certain amount of instruction class time before lawfully working for the assisted living facility.
Regulation regarding convalescent homes in Florida clarifies that the senior living facility ought to have on location a physician, a registered nurse, and a diet specialist. Each individual working with a senior care facility must possess a criminal record check and immunization documents prior to being employed, based upon Florida law.
Every single elderly person in an elderly care facility in the state of Florida should have accessibility to the correct medical care for all unexpected emergencies, the suitable prescribed medicines, and emotional and mental health counseling. It should be recognized that it is a bare minimum requirement is that the elderly have offered to the correct foods, exercise, the opportunity for communal contact, additionally, the ability to live tranquility. They should not be subjects of any kind of abuse.
Any kind of worker discovered in abuse of the requirements relating to the proper care of a senior citizen has to be reported immediately after information about the offense occurs. In Florida, it will be the basic right of an older patient to reside in sanitary environments. This is defined in Florida legislation.
Every resident should have entry to a kitchen area and bathroom that are clean. Bed sheets and garments should be continually cleaned, along with the resident's floor coverings and dwelling areas. Heating and air quality and hot water are required. Water that is clean for drinking and eradication of any undesirable pests is another prerequisite.
Legitimate Consequences Of Elderly Care Maltreatment
A violator of senior care center physical or mental abuse regulations may possibly be charged in a civil case, plus a criminal proceeding. A worker of the elderly care facility which doesn't document an element that goes against regulation would be subject to civil and criminal penalties.
If there has been no case of abuse or neglect, yet the member of staff recorded a case of physical abuse, and an investigation shows no liability on the part of the staff member, the won't be penalized. The same holds true of criminal and civil charges for offenses concerning the assisted living facility as an institution.
If there have been abuses or neglectful procedures that have gone uncorrected, the assisted living facility could have substantial fees levied, truly serious civil court cases, or sometimes get indefinitely closed down. In the case that your loved one has dealt with abuse and negligence while being under the supervision of a senior living facility in Florida, report the situation straight away.
A written report of abuse or neglect should be done in 24 months from the incident, per the statute of Florida law, 492.296. Contact a nursing home abuse and neglect law firm in Florida for help submitting your claim or if you need to know how to move forward.
How To Proceed If You Suspect A Case Of Negligence At An Assisted Living Facility In Brandon, Florida
When an event concerning neglectfulness or abuse is occurring, talk to a competent elderly care facility neglect and nursing home abuse lawyer as soon as possible. Our fully committed Brandon, FL nursing home abuse lawyer at Burnetti, P.A. is very proud to recover the damages for injuries aging people have survived in Florida senior nursing homes.
For your specific needs, schedule a free consultation with us today by calling

(888) 444-8508

or filling out an online contact form.

What Sets Us Apart?
Reasons to Trust Burnetti, P.A. with Your Case
A Proven Record of Results

We have recovered millions of dollars for our clients, including many multi-million-dollar verdicts and settlements.

A Culture of Customer Service

We treat all of our clients like family, requiring regular calls to clients in an effort to promote the best possible client experience.

Decades of Unwavering Service

Our firm has proudly served injured people throughout the state of Florida for 30 years, and we're just getting started.

A Network of Support

We help clients find doctors, deal with insurance companies and recover compensation for medical bills and lost wages.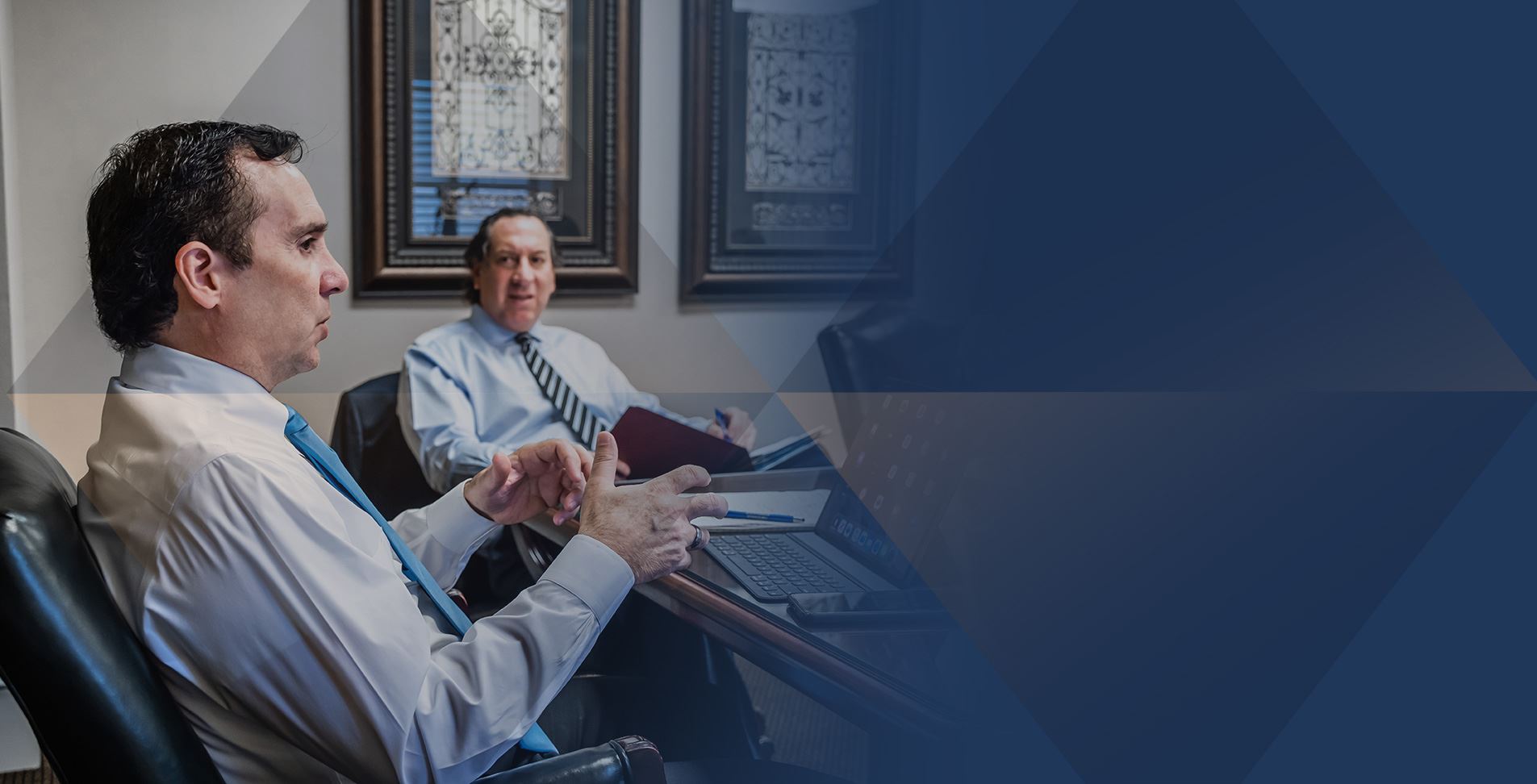 Our Testimonials
Hear From Clients Across the State of Florida
- Michelle M.

- Jeannette D.

- Gerard E.

- Evelyn B. R.

- Chuck S.