Brandon FL Auto Accident Lawyers
The legal professionals at Burnetti, P.A. understand how substantially a car accident can modify your life. We certainly have observed all of the harm and destruction that can be a consequence of a collision and understand the hard task some survivors may face while working to recoup reimbursement for their own suffering. There are specific rules that might complicate insurance coverage claims along with the recovery of losses, such as suffering and pain, in the event of extensive trauma or fatalities.
The legal representatives on the staff who are experienced with automobile accidents have been effective in court cases in many different states and, depending upon the details of your personal situation, could help you recoup what you need to get back to your daily life. If you have been the victim in a car accident and unsure of the next step, be sure to complete our no charge claim assessment document. Our team will examine all the specifics of your personal circumstance cost-free and will evaluate if you are eligible to move forward with an accident case.
Can A Vehicle Accident Lawyer Help Me?
Commuting is getting riskier. As stated by the NHSA, 35,092 fatalities happened on United States streets in 2015. Getting an experienced legal professional to handle your case following your vehicle collision is starting to become more essential than in the past. Obtaining an auto accident attorney may help to ensure that you are given the maximum reimbursement due to you from an insurance company, and also identify if you're eligible to submit a claim for additional damages against the person liable in your collision.
If you have sustained a significant injury, we might be able to aid you in filing a case to get reimbursement over and above what is given by car insurance compensation claims. The ability to file a personal injury case is available to any victim who suffered a critical injury such as a significant head injury, brain damage, paralysis, broken bones, permanent disfigurement, or permanent scarring.
The family of a deceased victim of a car accident may also be able to file a personal injury suit. When your personal injury protection (PIP) benefit is exhausted, and therefore you would like to proceed with a lawsuit against the one who caused the auto accident, our team may start to create your claim by:
Collecting documents from the authorities and the collision location
Questioning witnesses
Rebuilding the automobile accident scenario
Photographing the scene, harm, and injuries
Finding and deciphering physicians' records
Building a panel of experts
Dealing with the insurance agencies in your stead
Establishing evidence that the trauma is long-lasting. Some insurance companies and defendants attempt the argument that injuries are non-permanent and therefore not eligible for the compensation of permanent impairment.
Seeking Further Compensation
The strength of the suit likely will depend on the ability of your legal professional to recover, assess, and provide evidence. When you are seeking added monetary damages, your attorney can contact the negligent party's insurance company to try to recoup recompense to cover your continuing expense. We can provide your statement to the insurer for acceptance, that they will compare with their own investigation. Because insurance providers will want to pay out as minimally as possible, the success of your case may well depend upon your attorney's capability to build a case with all of the pertinent facts.
The effectiveness of your case and also the willingness of the insurer to pay out the compensation you seek will likely be reliant upon the amount of data you are able to present to your lawyers. The insurance company and your attorney could possibly agree to a settlement which will support your needs. If they are unable to, the suit may proceed to court.
Underinsured And Uninsured Vehicle Driver Injuries
The funds to take care of your expenses related to the accident could be provided by your insurance company if the person at fault doesn't have insurance to provide for the costs incurred. Underinsured or uninsured vehicle owner protection means that your insurance firm could pay the difference between that which is paid out through the negligent motorist's insurance carrier and the expenses suffered by you a result of the auto accident.
If uninsured or underinsured operator insurance coverage isn't part of your insurance protection, it is best to contact a legal professional to make a claim for damages pertaining to traumas resulting from the incident. A law firm might be able to seek financial compensation through the neglectful driver's property owners insurance packages, your own personal insurer or maybe your health insurance coverage firm.
Seeking to recover reimbursement via your uninsured or underinsured driver policy coverage can be difficult and you may need the aid of a professional auto accident lawyer. Your insurance company may attempt to constrain your payout dependent on their investigation of the vehicle accident and what they determine your compensation should be. In the event the insurance payout you obtain is inadequate, your lawyer could possibly file a claim against your insurance provider to fund the costs connected with the collision.
Carelessness
Negligence is the primary cause of accidents, which can be described as a failure to employ care, within reason, that causes harm or injury while in the operation of an automobile or using common roadways. Your insurance firm, and also your legal professional, may execute an exploration into who was responsible for the car accident.
To receive a settlement, your legal professional must offer evidence the collision was a consequence of negligence. Offenders may be individuals who are not concentrating or have become intoxicated, motorists which were exceeding the speed limit or driving a vehicle recklessly, people walking, passengers, or cyclists.
The person that was injured may also own some of the accountability in the damages they suffered. If this true, the state of Florida employs a set of rules that are intended to designate a percentage of fable party. Thus, if an individual with injuries was 20% at fault, the settlement they receive will be reduced by 20%.
Car Accident Lawyer In Brandon, FL
If you are in the Brandon Florida area and were involved in a car accident, you may stand to be awarded a claim for compensation. Speak with our law office in Brandon to retain an experienced car accident lawyer. When you call, we will schedule a free consultation to discuss your case and determine whether you have a claim for damages.
Call us at

(888) 444-8508

today if you suffered injuries that were no fault of your own.

What Sets Us Apart?
Reasons to Trust Burnetti, P.A. with Your Case
A Proven Record of Results

We have recovered millions of dollars for our clients, including many multi-million-dollar verdicts and settlements.

A Culture of Customer Service

We treat all of our clients like family, requiring regular calls to clients in an effort to promote the best possible client experience.

Decades of Unwavering Service

Our firm has proudly served injured people throughout the state of Florida for 30 years, and we're just getting started.

A Network of Support

We help clients find doctors, deal with insurance companies and recover compensation for medical bills and lost wages.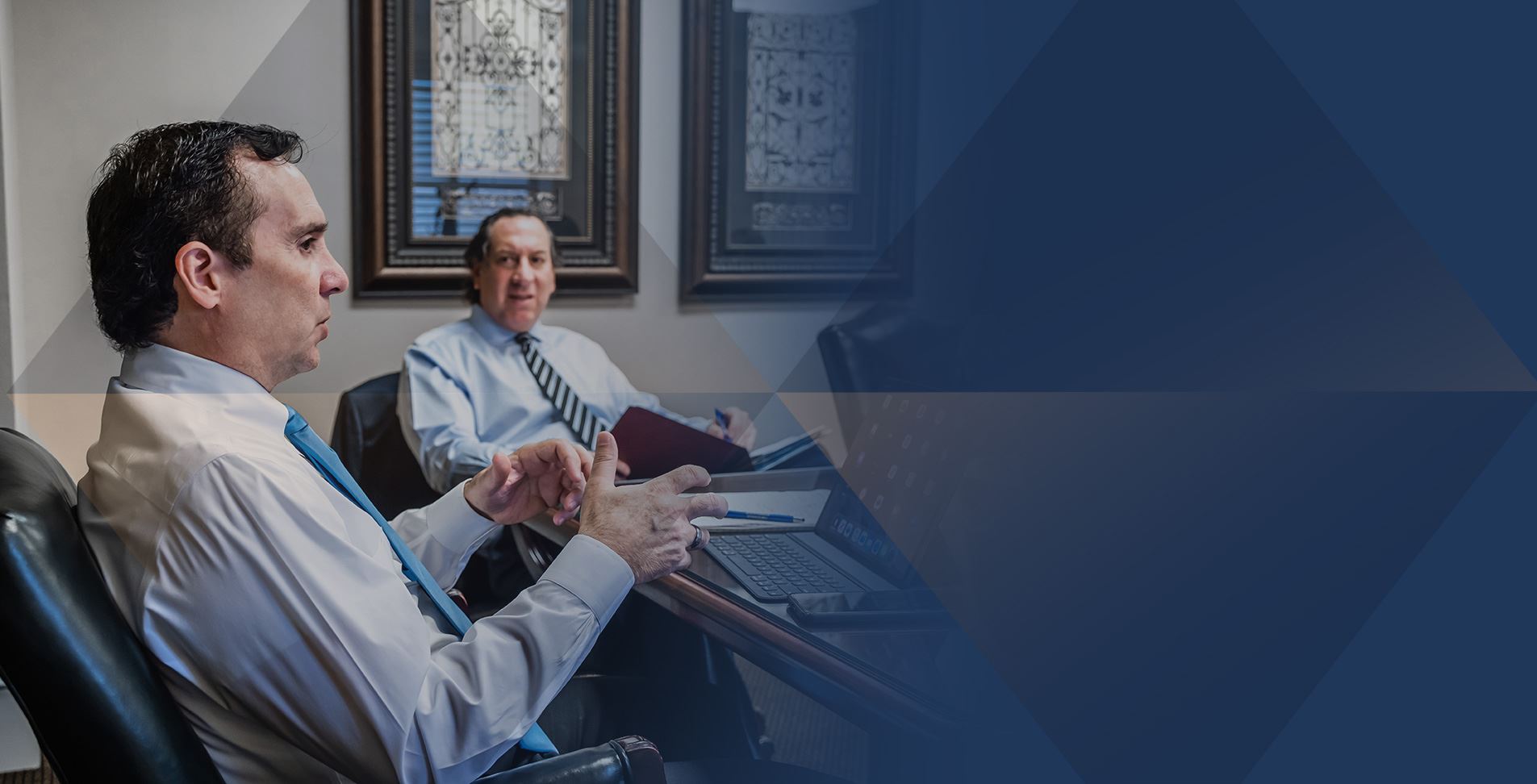 Our Testimonials
Hear From Clients Across the State of Florida
- Michelle M.

- Jeannette D.

- Gerard E.

- Evelyn B. R.

- Chuck S.