Worker's Comp Lawyers Brandon, FL
If you're looking for a good workman's comp lawyer, keep reading. Let's face it because Floridians spend so much time at work, many sicknesses or injuries can be addressed via Florida's worker's compensation laws. Get the lowdown from an experienced workers comp lawyer. If you live in Brandon, Florida area including Seffner, Mango, Valrico, Tampa, or Dover FL, this information is for you.
If you become sick due to work or suffer an injury at work, keep in mind that you have a limited amount of time to report this to your employer or supervisor. In most cases, if you are looking for a workers comp attorney settlement, all you have is 30 days, so it is important that you report your work injury right away. While no one likes going through a workman's comp insurance claim, please note that most of the time who was at fault is not even an issue.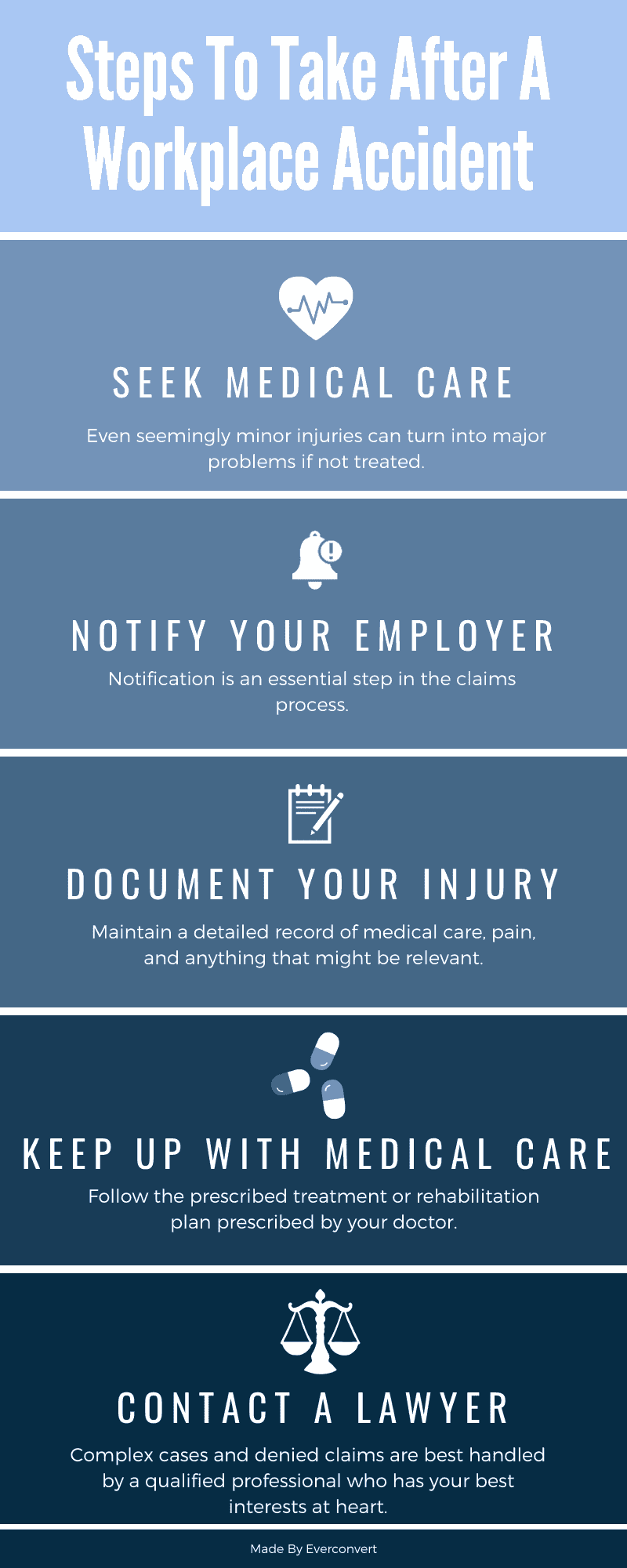 When To Hire A Workmans Comp Lawyer
The worker's compensation program is designed to help workers get compensated quickly and without the need to prove who was at fault. It is not like a car accident where a lawsuit can take months or even years to figure out who was at fault and how much the victims should be paid to compensate them for injuries. While Florida's workman's compensation program does work fast, it does not allow the injured to collect money for pain and suffering like is available in a lawsuit. The damages are fairly straightforward and are designed to pay the injured for the time they missed from work as well as the necessary medical bills.
Experienced Workers Comp Lawyer In Brandon Area Can Help
So, why do you need a workers comp lawyer in Brandon if damages are limited and the injured worker cannot sue for extra damages? When hiring a workman's comp lawyer? While the calculation of damages might be limited and straightforward, the process of filing a claim and knowing what or what not to do after filing a claim can be complicated. This is where an experienced workers comp lawyer in the Brandon, Florida area can help.
Workers Comp Attorney Settlement Options
It is very frustrating for many injured workers to have to be dealing with their injury or sickness as well as worrying about following the proper procedures for filing a workman's compensation claim in the state of Florida. The bad news is that many companies do not have an adequately trained Human Resources Department that can help an injured employee with the process. If you are in this situation and asking, "where is a good Workers comp lawyer near me?". Not to worry, You can get in touch with a workman's comp lawyer in Brandon by contacting Burnetti P.A. law firm.
The number one thing an injured employee needs to understand is that they must report their accident or sickness to a supervisor within 30 days. I know that seems like a long time, but when the injured worker is worried about their pain or other complications of their injury or sickness, the time has a way of getting lost. This is why it is important to report any incident causing a working injury or sickness immediately.
Another benefit of reporting an injury right away is that it gives the injured employee an opportunity to ask about which doctors are covered by the workman's compensation insurance. This is important because going to the wrong doctor will slow up the process and might even end up costing you money. If your supervisor cannot or will not help, look around your work area for a poster on your rights under the workman's compensation program. This poster should have a phone number for you to call regarding which doctors you can use and any other questions you might have.
Please note that if your injury is an emergency, do not wait around in an effort to notify your supervisor or waste time looking for a poster. Your health is the most important thing, and you should go to the emergency room immediately. After the emergency is over, not before, you can then go through the notification procedures detailed above.
If your employer does not give you any answers and if you cannot find any poster regarding workers compensation insurance, you have the option of calling Florida's hotline for workman's compensation matters to speak to a workers comp lawyer, and with the Burnetti, P.A. Firm, you can get a FREE consultation and evaluation and after the consultation you will learn if and when to hire a workman's comp lawyer.
Visiting The Doctor And Notifying Your Workers Comp Lawyer
Remember, unless it is an emergency, the doctor that you see should be one of the doctors your employer told you about or a doctor that was given to you by calling the people at the workman's compensation phone number. This is very important because seeing a doctor that is not on the list can cost you money.
Please remember the following when visiting the doctor for the first time.
Do not hide anything from him or her regarding your medical history. There is no reason to do this, however, not being completely honest with your doctor can negatively impact his or her ability to treat you on the job injury or illness. Also, being dishonest with your doctor can also negatively impact your claim with workman's compensation insurance.
Share all details about your injury or sickness. Be sure to include anything that happened at work that you think might be relevant. Remember, this doctor has to write a report that makes it clear that you suffered an accident at work. If his report is unclear, it may affect your claim.
Ask for the doctor's opinion on whether or not your injuries or sickness is work-related. The doctor may not want to answer, however, you need to make it very clear that you want to understand how you became injured and sick.
Ask the doctor to explain about your recovery process. How long will it take? What are possible complications? How can you make it better or worse? Keep asking questions until you are clear you understand what you can expect about getting healthy. This may be scary, but it is important that you understand.
Ask the doctor about any permanent damages. Of course, this is the first visit and doctors do not want to say until they have done many tests and seen how your recovery is going, however, the doctor should be able to explain a range of outcomes. You should understand if there is a possibility that you suffered permanent damage? If so, how bad can it be? How will it affect your quality of life?
Ask the doctor about when you can return to full duty. In order for the doctor to properly answer this question, you have to do a good job of detailing what you do at work. Do not hold anything back. Make sure to describe the most physical part of your job fully.
Ask the doctor if you should be doing light duty when you go back to work and if so, make sure the doctor completely details what light duty means. You might have to help him out by providing suggestions.
Finally, make sure everything you have discussed with your doctor about your ability to return to work is in writing so that your employer can clearly understand and comply and it can be used in your case when the need arises as to when to hire a workers comp lawyer.
You Saw The Doctor, Now What?
Communication is key during this part of the process. Make sure you explain everything that the doctor said to your supervisor. Ask your supervisor if he has a problem with the doctor's orders. Explain that your goal is to get better as fast as you can, without injuring yourself further because you want to get back to your regular duties as fast as is safely possible.
A hard thing to talk about sometimes is what caused the accident. While it is hard, it is important that everyone understands what contributed to the employee's injuries. Remember, the workman's compensation process often does not do an investigation as to what caused the injury. Rather, once it is identified that it happened at work, the decision to pay the claim is made without much further investigation. Nonetheless, your employer will probably do an investigation and form an opinion about what caused the accident.
Then, there is your opinion of what caused the accident, and it is very common for the employer to blame the worker and the worker to blame the employer. In this case, you may need the help of a personal injury lawyer help to mitigate in order to get things settled. This can be a very contentious part of the process, however, identifying what caused the accident and preventing it from happening again is probably the most important part of the process.
Prescribed light duties can also be another touchy point. You might think it is no problem for you to be working at a desk for two weeks. However, your employer might think that it is a big waste of money having you sitting on a chair all day. Remember, your employer does not have to find another job for you, so do not make the mistake of demanding to be placed on light duty. You may think that your employer has something personal against you for not giving you light duty work, however, do not make things worse by acting like the law requires the employer to give you light duty because it does not.
When tas is no light duty for you to perform, make sure to clearly communicate that you want to work at whatever job fits the requirements laid out by your doctor and then give them a good phone number where they can contact you when something becomes available. Communication is critical here, so it is a good idea for you to check in once a week to let your supervisor know how you are doing and to inquire about any light duty job availabilities.
After squaring everything away with your supervisor, you then should call the workman's compensation insurance company. Make sure they have your file and that they know all the details about what happened to you, what the doctor said, and how your supervisor reacted.
Benefits – Workers Comp Attorney Settlement
One of the most common forms of benefits is called indemnity damages. This kicks in if you miss work for more than one week. This damage model is designed to pay you in benefits what you would have earned had you been working. However, it will not pay you more than what you received for the 12 months before your accident.
Another benefit is called Total Incapacity Coverage. This coverage is designed to compensate you if you cannot return to work due to your injuries being permanent. This coverage compensates you between 66 2/3% and 80% of what you were earning when you were injured. It all depends on the severity of the long-term injury amongst other factors. These benefits cannot last longer than two years. For complete details on incapacity coverage, please talk to the Florida workman's compensation department or ask our workers comp lawyer in the Brandon, Florida area.
Impairment damages are damages that kick in after you have received incapacity damages for two years. This requires a doctor to evaluate how much you have recovered in the two years following your accident, how much you are likely to recover in the future, and how much of your physical injuries is permanent. This doctor must be approved by Florida's workman's compensation program. As such, he or she will be very familiar with the reporting procedures. The amount of damages depends in part on the severity of the injury and on how much that injury negatively affects your quality of life. There are other factors, however, the general idea is that you will be compensated if you suffered a work-related injury that permanently and substantially negatively affects your life. And, the more severe the injury, the higher the compensation.
How Your Workers Compensation Attorney Can Help?
Just like any insurance claim, there is an insurance adjuster. The relationship between the insured and the adjuster can become very contentious, and this may be the point When to hire a workmans comp lawyer. However, the injured worker should make every effort to communicate with the adjuster if they feel that their benefits are too low or have been unfairly calculated. If you cannot come to an agreement with the adjuster or the adjuster's manager, you will have to file a Petition for Benefits. This petition is filed with the Office of the Judges of Compensation Claims, and unless you want to represent yourself, you need the assistance of qualified Brandon, Florida workers comp lawyer.
Please note that it is tempting to try and handle your petition process by yourself. However, it is highly recommended that you have a workers comp lawyer throughout this process. Contact us at

(888) 444-8508

to get this process started today.

What Sets Us Apart?
Reasons to Trust Burnetti, P.A. with Your Case
A Proven Record of Results

We have recovered millions of dollars for our clients, including many multi-million-dollar verdicts and settlements.

A Culture of Customer Service

We treat all of our clients like family, requiring regular calls to clients in an effort to promote the best possible client experience.

Decades of Unwavering Service

Our firm has proudly served injured people throughout the state of Florida for 30 years, and we're just getting started.

A Network of Support

We help clients find doctors, deal with insurance companies and recover compensation for medical bills and lost wages.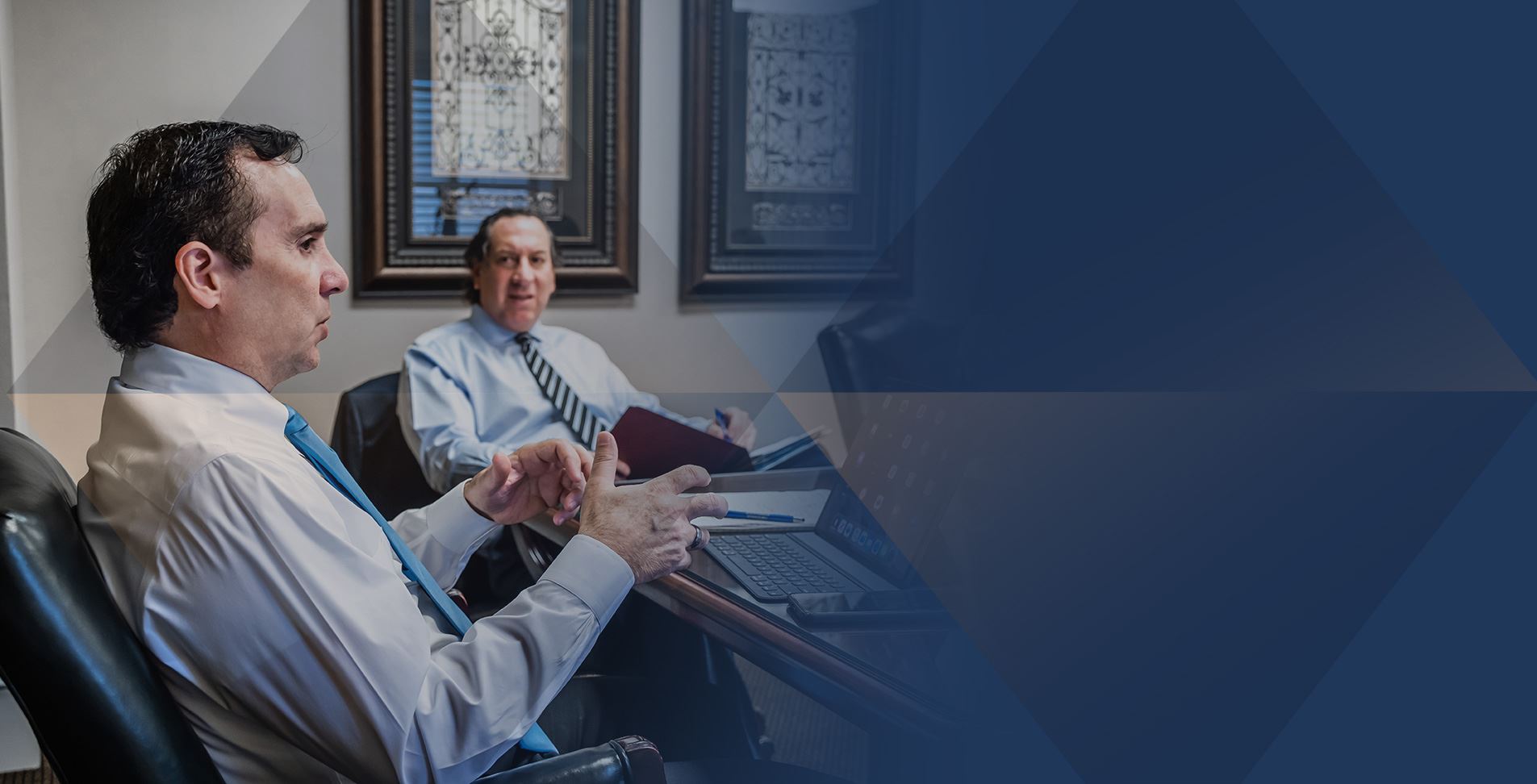 Our Testimonials
Hear From Clients Across the State of Florida
- Michelle M.

- Jeannette D.

- Gerard E.

- Evelyn B. R.

- Chuck S.