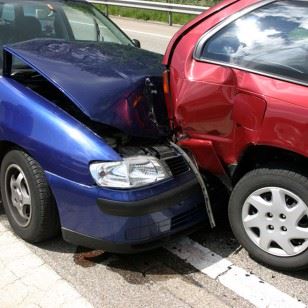 Two people lost their lives in a multi-vehicle crash that occurred in the Polk County on Friday, July 31. The incident occurred in the morning and was reported to the authorities at around 10 a.m.
According to the details shared by the Florida Highway Patrol, the fatal accident occurred on SR-400. The chain-reaction crash began when a sedan driver apparently lost control of the vehicle. The sedan was traveling westbound on the road when it collided with a tractor-trailer, also westbound.
The initial collision then pushed the sedan towards the center barrier. The speed of the vehicle pushed it beyond the cable barrier, bringing it into the path of the oncoming traffic in the eastbound lanes. It was here that the sedan collided with another tractor-trailer as well as two other cars.
The impact of the collision caused one of the cars struck by sedan to overturn on the shoulder of the road. The second car's driver lost control so that it veered across the median and into the westbound lanes. It then collided with a fence and came to rest.
One of the drivers of the vehicles involved, identified as a 37-year-old male, sustained critical injuries. Once paramedics arrived, he was pronounced dead on the scene of the accident. Another person, a female passenger in one of the vehicles, was rushed to the hospital for severe injuries. She succumbed to her injuries at the hospital.
Following the crash, Florida Highway Patrol shut down traffic in both directions on the SR-400 for several hours. Traffic was finally restored at about 3:00 p.m.
Authorities continue to investigate the incident. It is not clear exactly how or why the sedan driver initially lost control which then led to the accident involving several other vehicles. At this point, it is also unknown whether any other persons sustained injuries in the incident. If you're involved in a wreck, contact our Florida car accident attorneys today.
Source: https://www.clickorlando.com/news/local/2020/08/01/polk-county-crash-involving-4-vehicles-leaves-2-dead-troopers-say/