Elderly Abuse Attorneys in Clearwater Florida
Elderly Abuse Laws In Clearwater, FL
Burnetti Clearwater elderly abuse attorneys work with nursing negligence cases including negligence nursing, medical abuse, and financial elder abuse, just to name a few. It's hard to consider any individual getting mistreated within an assisted living facility. Very consistently, an individual is unable to converse with older persons due to their condition or age. Tragically, this can result in a situation where the aging adults may go abused and uncared for, devoid of aid because no one knows about it.
In Florida, standards are legitimately imposed through the state with regard to the running of an elderly care facility or any other medical care providers. With these legal guidelines, individuals and inhabitants of convalescent homes are under the safety of the state government. Our skilled elder abuse attorneys are prepared to protect anybody that was hurt while under the care of a nursing care facility in Florida.
Our firm is skilled with many issues that vary from emotional and physical abuse to negligence, so we are aware of the need for justice in these instances. If people you love might have been uncared for and abused within the care of an assisted living facility in Florida, don't be afraid to make contact with our personal injury lawyers in Clearwater right now and receive a FREE consultation.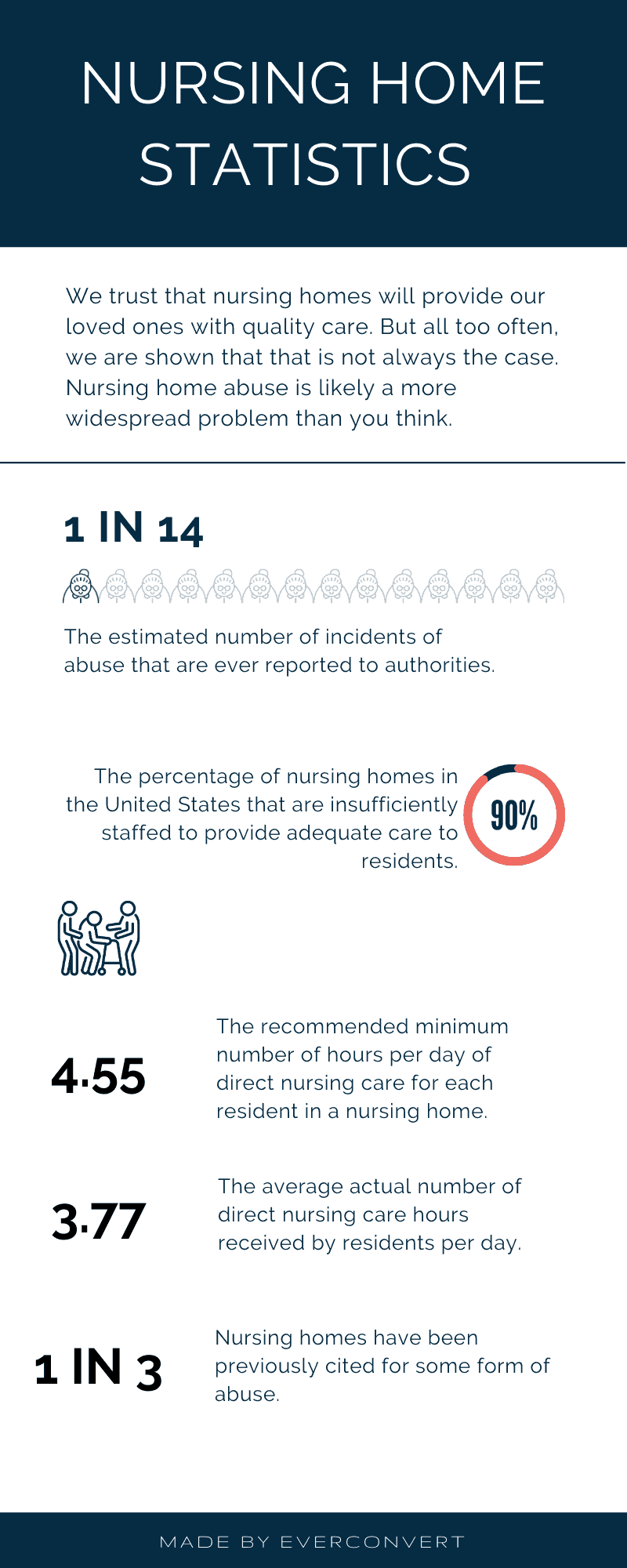 Nursing Negligence In Retirement Communities Elder Abuse Hotline Florida
Continually, assisted living facility abuse transpires and persists with the affected individuals really being unheard. Loved ones commonly worry about the result of reporting it since they are unsure of the best resources available to them. It will be imperative that you are aware of and identify mistreatment and neglect. Listed here are some tips to recognize mistreatment:
Mysterious Sores or Wounds: Maltreatment may perhaps be taking place when your loved one has lacerations, scars, or bruises which have not been officially noted with all the correct current administration.
A bruise: The site on the body that is hurt can say a great deal as to what transpired. As an example, if you notice bruising along the arms or thighs, that would show that your loved one might have been dealt with severely or was restrained without reason. Bruising does come about more frequently with the older people, though the extensive care and assistance offered by a full-time living facility ought to decrease the opportunity.
Bedsores and Pressure Sores: Sometimes, an elderly individual is often confined to the bed. Whenever the family member is bedridden, it is necessary that they are shifted to avert sores. Bedsores would be a very common indication that negligence is happening inside an assisted living facility.
Loss of Weight: Something else to watch out for while identifying neglect is a loss of weight. If there's sudden or substantial weight loss, it could possibly imply that the person isn't receiving the specific diet regime offering the nutritional value necessary to restore them.
Suitable Hygiene: Good hygiene is definitely the job of an elderly care facility. When your loved one's garments and residence are not thoroughly clean, negligence is probably happening.
Blood on Clothes: A major sign of abuse is noticing blood upon the attire belonging to the elderly. Also, it could suggest sexual abuse.
Incidents involving Slips or Falls: Sufficient care ought to be made available to senior citizens at an assisted living facility so as to avert slips and falls. Examples include handrails and properly maintained ramps.
Chemically Restraining: It's really a regular event in an elderly care facility which happens to be mistreating residents that chemical restraints are utilized. It can be the case that staff members at convalescent homes may use an excessive amount of medication to the individual showcasing hostile actions. Adverse effects of such a dose can massively impact the person's overall health.
If any of the above conditions are discovered, do not hesitate to contact one of our elderly abuse attorneys for a free consultation.
Elderly Care Facility Laws And Regulations Elder Abuse Lawsuits In Florida
Heath care treatment workers hired by the elderly care facility are required to act as per the rules of the Florida Department of Health, or FDH. Previous to legally be employed in any assisted living facility, there are a particular number of hours required for training of every assistant and health provider. It's really a requirement of Florida law that every assisted living facility in Florida provides one or more diet professional, a registered nurse, and a physician, and all of these should be licensed and on the grounds.
Criminal record checks are required for each and every member of staff on staff, as well as immunizations. Every individual living in the facility as a patient ought to have suitable medications, health care for emergency situations, and mental counseling open to them. It ought to be known that it is a minimal requirement that seniors get adequate foods and nutrients, physical exercise, the opportunity for social interaction, and additionally, the capacity to live serenely given to them. Family and friends should certainly not be victims of any particular abuse. If elderly abuse is discovered contact one of our elderly abuse attorneys asap!
Our elderly abuse attorneys can help in every scenario involving personnel of an elderly care facility that goes against the guidelines of elderly abuse laws. The worker really should be reported without hesitation. Assisted living senior patients in Florida receive the right to stay in sanitary environments. This is defined under Florida legal requirements. Ramps and rails must provide simpler and less hazardous access to a clean space or room, such as the kitchen space and also the lavatory. Bed sheets and garments should be often cleaned, together with the resident's flooring and dwelling quarters. Hot water, heat, and cooling also must be at the resident's full use always. Clean water for ingesting and control of any kind of pests is yet another prerequisite.
The Legitimate Penalties Of Senior Care Center Elderly Neglect
Together with a felony or misdemeanor criminal charges, a violator of the law can also be convicted in a civil lawsuit with the help of your nursing home abuse lawyer. Infractions that are unreported will certainly put any staff member in the assisted living facility immediately in danger of getting convicted criminally, as well as in a civil lawsuit.
In case an event arises whereby an employee may have stated there is an instance of physical or mental abuse; nonetheless, soon after examination, it is established that there exists absolutely no violations, the staff member is not punished. The elderly care facility is within the same scrutiny concerning penalties for infractions of laws. In Florida, negligence which has not been reported or neglectful practices that have not already been changed places the assisted living facility at risk of paying for massive fines and being charged in a civil lawsuit.
The elderly care facility may also be completely closed, in cases where the situation is deserving of it on account of substantial instances of negligence. If your elderly family member has struggled abuse or neglectfulness whilst being within the supervision of a senior care center in Florida, alert the authorities about the case immediately. Assisted living facility neglect or abuse occurrences should be claimed inside of the period of two years of the time it transpired based on Florida Statute 492.296. Talk to a Clearwater nursing home abuse lawyer if you need guidance comprehending the legal rights made available to you or learn the place to start accomplishing this.
Elder Abuse Lawsuit – How To Proceed If You Suspect Nursing Home Abuse In Clearwater
If you know of any elderly neglect or elderly abuse going on in Clearwater, Florida, make contact with a trained nursing home abuse lawyer. Our firm, Burnetti, P.A., stands solid on obtaining fair damage claims for subjects of senior living facility abuse or neglect in Florida with proficiency and skill.
For your private and specific needs, schedule a free consultation with us today by calling one of our Clearwater nursing home abuse attorneys or filling out the form on this page. Contact us online or call us at

(727) 240-2712

for a FREE consultation.

What Sets Us Apart?
Reasons to Trust Burnetti, P.A. with Your Case
A Proven Record of Results

We have recovered millions of dollars for our clients, including many multi-million-dollar verdicts and settlements.

A Culture of Customer Service

We treat all of our clients like family, requiring regular calls to clients in an effort to promote the best possible client experience.

Decades of Unwavering Service

Our firm has proudly served injured people throughout the state of Florida for 30 years, and we're just getting started.

A Network of Support

We help clients find doctors, deal with insurance companies and recover compensation for medical bills and lost wages.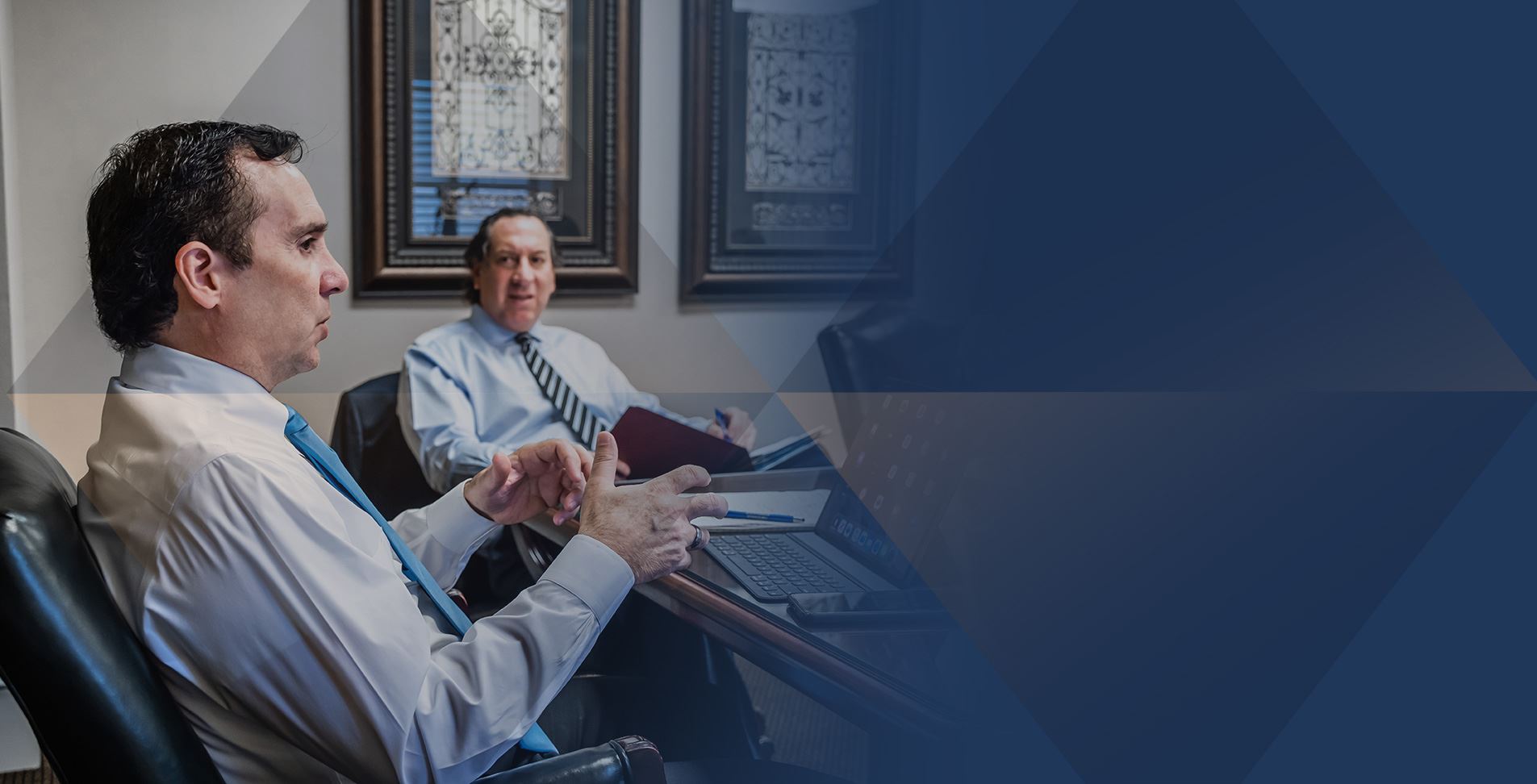 Our Testimonials
Hear From Clients Across the State of Florida
- Michelle M.

- Jeannette D.

- Gerard E.

- Evelyn B. R.

- Chuck S.