Worker's Comp Attorneys in Clearwater, FL
Have you been injured at work? Are you struggling with medical bills? If you get hurt at work, you should qualify for worker's compensation. Worker's comp is designed to cover your expenses while you're recovering from your injuries. A workers' comp attorney in Clearwater can help you get the compensation you deserve for your workplace injuries, from medical fees to lost salaries. The attorneys at Burnetti, P.A. offer a free consultation so, there is no risk for you. Call 1-888-BURNETTI to learn how we can help your workers' compensation claim.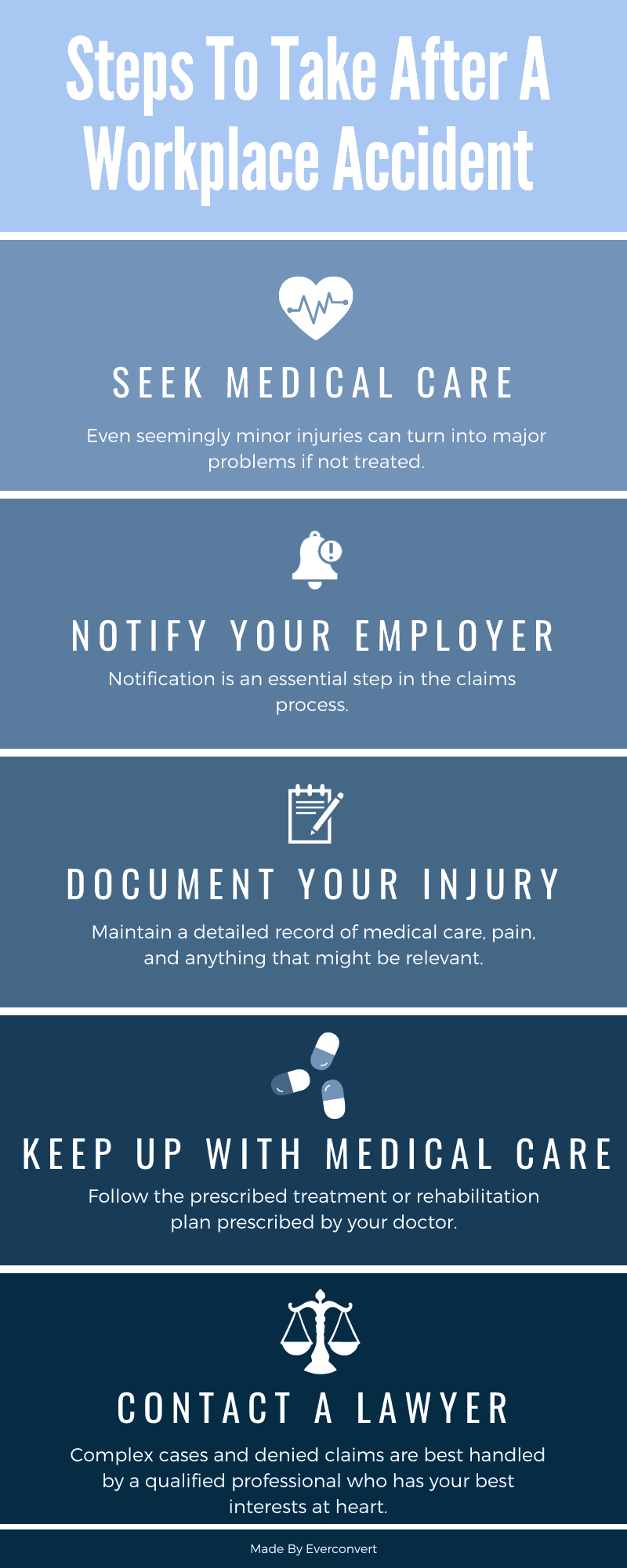 What Does Workers' Compensation Cover?
Florida's worker compensation laws protect workers who have been injured on the job by providing a number of benefits, depending on the harm suffered. These benefits may extend its coverage to include:
Medical Benefits – You are entitled to medical treatment for your work-related injuries. This includes hospital visits, surgery, physical therapy, and medication. As long as you are treated by an approved provider, there shouldn't be any issues here.
Wages – As long as you're out on worker's comp, you're entitled to weekly compensation benefits. Your weekly benefit amount depends on what you earned while working. You get approximately 2/3 of your weekly wages while on worker's comp. This money isn't taxed.
Medical Equipment – If you need any durable medical equipment for your injuries, they'll be covered by worker's comp. This includes things like wheelchairs, oxygen tanks, and walkers.
When you get injured at work, make sure you visit your Human Resources department. Every company has its own protocol for work-related accidents. You need to report your accident to HR. You also need to go out for medical treatment immediately following treatment.
Once you have met with HR, make sure you call an experienced personal injury lawyer in Clearwater. They'll help you navigate the confusing world of worker's compensation. They'll also make sure you receive the benefits to which you're entitled.
How Can A Clearwater Worker's Comp Lawyer Help?
You can handle your worker's comp claim yourself. There's no law saying you need to have a worker's comp attorney. However, there is a lot at stake. If you don't file your claim properly, you could risk having your claim denied. The longer it takes to get your benefits, the longer you go without the money you need to pay your bills.
While the state of Florida requires businesses to purchase worker's compensation coverage, actually receiving the benefits can tricky. The state is known for being pro-business in its policies, however, this doesn't translate directly to a pro-employee stance. There have been some legal barriers set up by the state to inhibit the reimbursement injured workers deserve through their worker's compensation policy.
These laws make it a necessity to reach out to a personal injury lawyer in Clearwater, FL, as soon as an injury has occurred on site. An attorney should be contacted regardless of how you feel the severity of the injury has taken.
The purpose of finding a worker's compensation attorneys in Clearwater is for them to represent the injured claimant in order for them to get the benefits due. Some of their duties include:
Information gathering in the form of medical records or evidence
Gathering depositions of the injured party, medical expert witnesses, other parties involved
Perform the discovery phase where information is shared between the two opposing parties
Performing legal research
Drafting relevant legal documents including motions, briefs, and opinions
Litigating the claim before a worker's compensation judge
What Is Worker's Compensation Insurance?
Worker's Compensation is insurance purchased by a company t0 provide benefits and coverage for work-related injuries. The state of Florida mandates that all employers are compelled to purchase worker's compensation coverage. The worker's comp law requires the business/employer to provide a policy, in which employees are reimbursed for job-related injuries, despite the party at fault.
The benefit of having this coverage for the employer is that it renders them immune from a variety of injury lawsuit claims brought up by their workers. This policy dictates that an employee/employer relationship is established which leaves out most independent contractors who are not covered under most worker's compensation laws.
The Office of Insurance Regulation holds authority over the regulations of rates, forms, and solvency for worker's compensation coverage. The state of Florida has given jurisdiction regarding the Division of Worker's Comp to the Department of Financial Services, making them the competent authority to guarantee that employees receive the proper benefits under this coverage. The benefits range from medical expenses to disability, or even death.
Florida worker's compensation law is located in Chapter 440 in the Florida Statutes.
Workers Comp Attorneys Handle All Types Of Workers Comp Injuries
In order to receive benefits, you have to suffer an actual injury. There are many types of injuries that are included under workers compensation:
Back Injuries – You may suffer a muscle strain or disc issues. You could even suffer a spinal cord injury.
Brain injuries – If you sustain a traumatic brain injury, you should qualify for worker's comp.
Neck Injuries – You could suffer a tendon tear or even a broken neck.
Knee Injuries – You may tear your ACL or meniscus. Both will require surgery and physical therapy.
Hip injuries – You may break your hip or suffer muscle strains.
Carpal Tunnel Syndrome – There are other repetitive stress injuries, but the most common type is carpal tunnel.
Occupational Illnesses such as cancer, respiratory infections, etc.
If you've suffered any of these injuries, you need to contact an experienced Clearwater workers comp lawyer.
Your Clearwater Workers Comp Lawyer Can Help You Get Permanent Disability Benefits
When you get hurt at work, the last thing you expect is to have your worker's comp claim denied. If this is the case, you will have to look at social security and disability. It may be the only way you can survive if you can't go back to work.
There are a lot of considerations when it comes to qualifying for disability. The administration will look at the following:
How serious are your injuries?
Are you able to work in your previous job?
Are you able to work at all?
Also, are you earning $1,000 or more per month?
Are you able to perform normal, daily activities?
How long have you been disabled?
Will you be disabled for at least 1 year?
There are two types of disability. If you have worked and paid into the insurance pool, you'll be eligible to receive something called SSDI. This is social security disability insurance. If you haven't contributed enough to the pool, you'll have to apply for social security insurance. The amounts paid under each are different. You will receive more under SSDI than you will under SSI.
Regardless of which type of disability you're applying for, you need to meet certain conditions. Some of the medical conditions that qualify you for disability in Florida include:
Loss of vision and inability to speak
Respiratory illnesses
Cardiovascular illnesses
Digestive tract problems
Immune system disorders
Neurological disorders
Musculoskeletal problems
Your Clearwater worker's comp attorney is very familiar with how disability works. If you don't qualify for worker's comp, your lawyer will help you apply for disability.
How Does Florida Restrict Workers' Compensation Laws?
With Florida being a pro-business state, the laws instilled are constructed to promote business growth as well as their interest. These laws can severely inhibit the benefits you are owed through the worker's compensation policy, that your injury lawyer will fight for you to get. However, as previously stated, these laws are designed to help the business and they accomplish this by:
Allowing The Insurance Company To Choose The Doctor
When you need to seek medical treatment for your on-the-job related injuries, you would assume that you would go to your general practitioner or family physician. However, this is not the normal procedure. The physician you'll be assigned to will have been carefully selected by the worker's compensation insurance company.
As stated above, the amount of compensation you're entitled to be directly related to the severity of the injury. While if you have legitimate injury cause during a work-related incident, they most likely will not hand-wave your claim. They will, however, attempt to recommend a treatment plan that is insufficient to fully recover from the injury in an attempt to shorten the payout period of the worker's compensation.
Not Guaranteeing Job Protection
Under the Florida worker's compensation state law, there is no job protection guarantee. As unsettling as it is to deal with a physician who may not have addressed the underlying issues you incurred on the job, it can be even more disconcerting to think you may not even have a job to go back to.
Companies regulated in Florida are under no obligation to maintain a vacancy in your position for you, while you are receiving benefits and treatments.
Constricting The Amount Of Time You Can Receive Worker's Compensation Reimbursement
As stated previously, the insurance issued physician's goal is to get you back to work to reduce the payment period for compensation.
The time limits are specific for each type of worker's compensation benefit and the injury incurred. The time limit will depend on if you're:
Temporarily disabled. The state worker's compensation law allows a maximum of 104 weeks of temporary compensation for an injured worker. In order to receive this compensation the employee must maintain a "no work" status, if they are found to have trespassed this regulation, they will most like be sued for insurance fraud.
In need of medical benefits. These benefits will not expire as long as the need for the care is related to the work-related accident. The counterpoint is that you need to given medical care from the insurance appointed physician at least once a year to maintain coverage.
Suffering permanent partial disability. The law states that if an injured worker is suffering from permanent partial disability after temporary benefits have expired, or the patient's condition cannot be further improved upon, they are allowed impairment income benefits. This is once again subject to the insurance's physician's approval.
Making It Difficult To Prove Disability
As is the case of any insurance company, worker's compensation insurance companies have a risk management department that goes through every profile, looking for any possibility to cut expenses and trim risk. The goal of each of these companies is to have a net gain at the end of the day, and paying out to injured workers will severely cut into the profit margins.
In order to stay in the black, many companies will look to limit their liability and exposure by denying benefits to an injured worker if they can work any of the various jobs of a company. If you've broken your leg, but can still type, then they may deny you benefits and place you in a new position, without the benefits to cover the medical expenses incurred from the harm.
The job does not even need to be lateral in pay, which may result in a wage cut. The proof of burden on the insurance company is to only show that you can work not what you can specifically do.
Limiting The Pay Of Your Worker's Compensation Lawyer
The laws surrounding worker's compensation in Florida have changed frequently over the last few years. One of the ways that it's been restricted is by making it more difficult for worker's compensation law firms to get paid for their representation. Unlike in most cases, these firms are not reimbursed by their client directly.
Their fees are normally covered by the employer who had received the funds from the insurance company or the insurance company directly who is the opposing party. The checks to pay for the lawyers generally aren't signed until after a settlement has been agreed upon, or until the trial has finished, which can take a substantial amount of time.
This has led to injured workers searching for a lawyer in a diminishing pool that is willing to represent them, knowing that a paycheck is not on the horizon for a few months.
What Factors Can Disqualify You From Receiving Worker's Comp In Florida?
The point of worker's compensation insurance is to help employees survive while they recover. The goal is for you to return to work as soon as you're able. In the meantime, you'll receive financial and medical benefits through workers' comp.
There are certain types of accidents that aren't covered under worker's comp. The court will look at certain factors when making its decision. The following factors can disqualify you from receiving worker's compensation benefits:
You Were Under The Influence Of Drugs Or Alcohol
If you were drunk or using drugs your employer will challenge your worker's comp. It is more likely that your substance abuse caused your injury. Your employer isn't going to cover accidents that shouldn't have happened.
You Weren't Working At The Time Of Your Injury
If you were off the clock or not on work property, your claim won't be covered. Let's say, for example, that you "borrowed" a company car over the weekend. If you're in a car wreck over the weekend worker's comp isn't going to cover your claim.
You Were Terminated Prior To The Injury
If you are terminated from your job and get hurt on the way home worker's comp won't cover your claim. An example of this is when you get fired and punch a wall on your way out the door. If you break your hand, worker's compensation won't cover this injury.
You Were Doing Something Outside The Scope Of Your Job
Let's say you were hired as a teacher. If you take it upon yourself to demonstrate your balance beam skills during lunch, your injuries won't be covered under worker's comp. You have to be working within the scope of your employment at the time of your accident.
If your claim is challenged for any of these reasons, you can certainly retain a Clearwater worker's compensation attorney. Just understand that they can't work miracles. They will fight to get you compensation. However, there is a good chance your claim will still be denied. The law is the law and even your lawyer can't change that.
How Much Will I Get For Workers' Comp And How Long Will It Last?
In Florida, your worker's comp weekly benefits are about 2/3 of your normal wages. The cap on weekly benefits is $917. There are special rules about certain injuries, such as paralysis. In these cases, you'll receive 80% of whatever your earnings were. There is no cap on these benefits.
Your benefits will continue until one of three things happen:
Your doctor says you're ready to go back to work
Your doctor says you aren't going to get any better
You've reached the maximum time to receive benefits (2 years)
What Happens If My Claim Is Denied?
If your claim is denied, you'll have to file a Petition for Benefits. Before you do this, your Clearwater workers comp lawyer will talk to your employer and try to get your claim approved. Once the employer knows you have a lawyer, they may be more likely to approve your claim.
Once you file your Petition for Benefits with the court, they'll order you to attend mediation. The goal of mediation is to get your case settled with the employer. If you can't settle the matter, your case will go before the court. You won't actually go to court. Your case will be decided based on the written record. This is why it's so important that your attorney file your petition properly.
If the court approved your petition, you'll start receiving your benefits. If your petition is denied, your attorney can help you apply for disability. There's no guarantee that you'll be approved. It's important that you have an experienced attorney by your side during this process.
Contact Our Trustworthy Worker's Comp Lawyers Today
If you've been injured, you need to retain a skillful personal injury attorney to assist injured workers with filing and litigating claims. We can help you by:
Answering questions and guiding you through the worker's compensation process
Perform the necessary paperwork and evidence gathering by contacting medical providers
Represent your interest during the discovery phase and the trial
Negotiate settlements on behalf of the claimant

What Sets Us Apart?
Reasons to Trust Burnetti, P.A. with Your Case
A Proven Record of Results

We have recovered millions of dollars for our clients, including many multi-million-dollar verdicts and settlements.

A Culture of Customer Service

We treat all of our clients like family, requiring regular calls to clients in an effort to promote the best possible client experience.

Decades of Unwavering Service

Our firm has proudly served injured people throughout the state of Florida for over 25 years, and we're just getting started.

A Network of Support

We help clients find doctors, deal with insurance companies and recover compensation for medical bills and lost wages.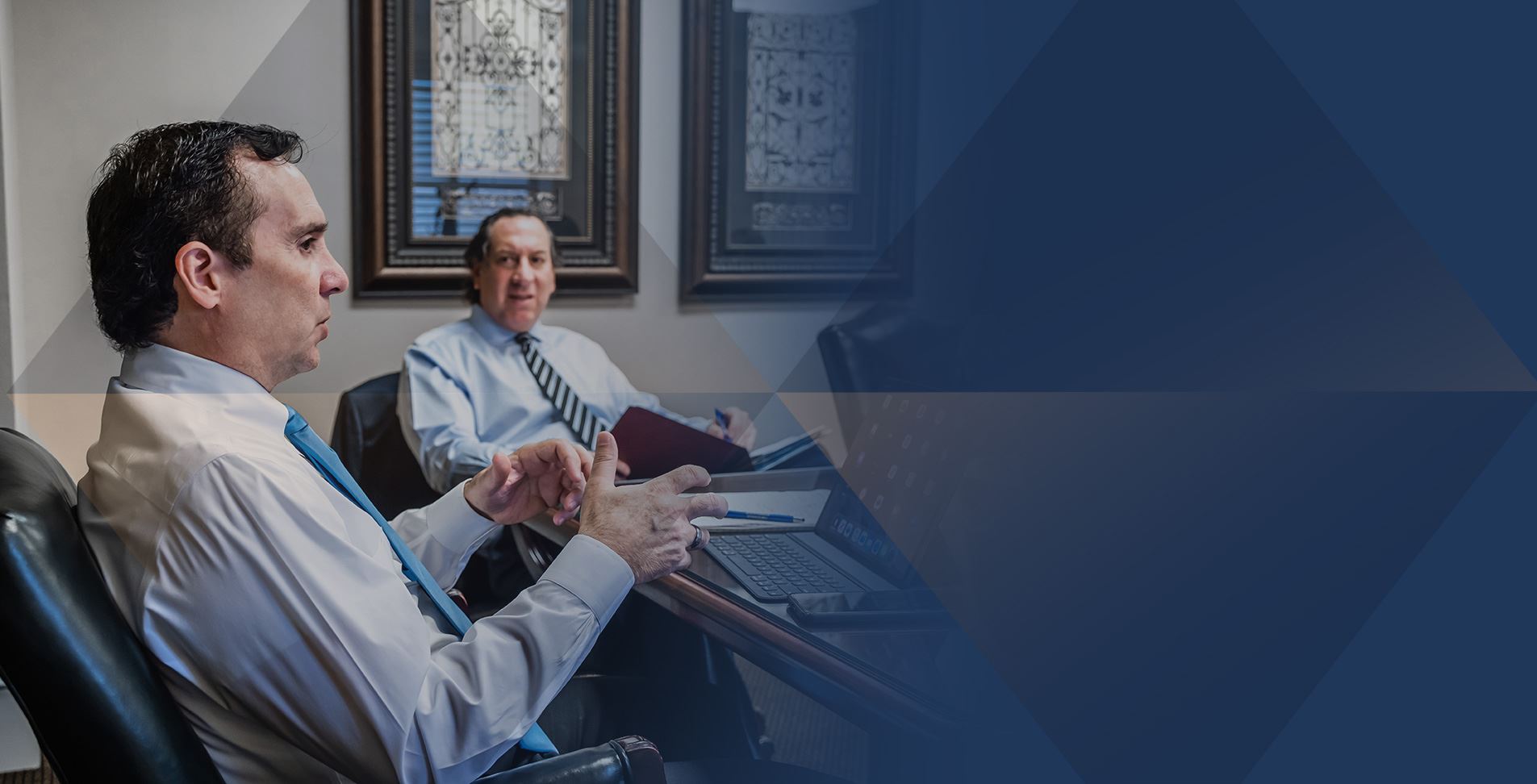 Our Testimonials
Hear From Clients Across the State of Florida
- Michelle M.

- Jeannette D.

- Gerard E.

- Evelyn B. R.

- Chuck S.