Car Accident Lawyer St Petersburg Florida
Auto Accident Attorney Handling Car Crashes
Our car accident lawyer in St. Petersburg recognizes the circumstances that might arise following having an auto accident. We have direct comprehension of the painful trauma and other different types of difficulties that might be brought on by an automobile accident and also the circumstances many people face while attempting to take back what they have suffered the loss of. The actual process is carefully guided by procedures and regulations which might add to the frustration in regaining reimbursement for additional losses, that include lost income or psychological strain.
Our car accident lawyer has managed auto accident cases in several US states and could possibly be in a position to assist you, based on the distinct factors of your personal case. If you're the injured person of an accident and don't understand how to progress, please don't hesitate to provide an auto accident attorney at Burnetti P.A. the details of your case in our no-cost case review form. A car accident lawyer at our firm will examine the particular details of your accident at no cost and can assess you are eligible to proceed for compensation.
Can A Car Accident Lawyer Help Me?
Traveling is increasingly dangerous. In fact, 35,092 people died in collisions on U.S. roadways in 2015 according to the National Highway Safety Administration. It is increasingly necessary to find qualified legal representation after a car accident. Retaining a car accident lawyer can help to ensure you receive the maximum compensation due to you from an insurance company, as well as identify if you are qualified for compensation for other damages against the individual at fault in your automobile accident.
For those who have endured a critical injury because of a collision, our lawyers can offer help in submitting a suit to be compensated for more than the insurance payout. To be eligible for a car accident injury suit, the sufferer of the vehicle accident must have died or experienced significant harm such as:
Brain Damage
Significant Head Injury
Permanent Scarring or Disfigurement
Paralysis
Broken Bones
In the event, your personal injury protection (PIP) benefit has been used up, and therefore you would like to move forward with legal action against the person who was the cause of the accident, our firm may start to create your claim by doing the following:
Accumulating police and car accident scene reports
Finding and talking to witnesses
Reconstructing the scene of the accident
Building photographic verification of injuries and harm
Examining physicians' evaluations
Establishing an expert witness panel
Representing individuals with insurance carriers
Build evidence that the trauma is long-term. Some insurance firms and defendants argue that traumas are temporary and therefore not valid for the recompense of a permanent trauma.
Requesting Additional Car Crash Damages
The odds of a favorable outcome in your case are going to primarily depend on how proficiently your car accident lawyer can obtain, examine, and argue the evidence. To be compensated for further losses, a car accident attorney could get in touch with the insurer associated with the person or persons liable. Each insurance carrier carries out its own analysis of each incident, and you will have to put forward with insurance processing to obtain damages.
This can be of special relevancy simply because the insurance provider will want to diminish their payout. It is of high relevance that your chosen car accident lawyer has all the facts as is possible in order to ensure the strength of your insurance claim. In some court cases, the insurance provider and your car accident lawyer can reach a settlement deal that you can accept as well. In some instances, the case will move into court.
Uninsured And Under-Insured Vehicle Owner Accidents
After the depletion of your Personal Injury Protection, and if there is no insurance coverage from the driver at fault, your insurance firm may be able to provide you with resources to cover your monetary burden through an uninsured or underinsured operator policy. When you have uninsured or underinsured operator coverage, your insurance provider could pay the difference between that which is paid out of the claim of the vehicle driver to blame and the actual bills you may have collected.
If underinsured or uninsured operator coverage is not a part of your auto insurance policy, talk with a car accident attorney, to begin with recouping your expenditures. A fastidious legal professional might be able to submit your insurance claim to the negligent motorist's house insurance plan or maybe your own motor insurance or health care insurance providers.
Receiving full payment for a compensation claim through the underinsured or uninsured coverage on your insurance policy is typically challenging and can require the knowledge and help of a skilled car accident lawyer. Your insurance company could possibly attempt to constrain your payment based on their own investigation of the car accident and their evaluation of the value of your claim. In cases where the payout you acquire is deficient, your law firm may file against your insurance carrier to repay the expenses in connection with the incident.
Carelessness
The primary cause of accidents is negligence, which is defined as failure to apply care and attention, within reason, that produces harm or injury while in operation of a motor vehicle or using common roadways. The person at fault for the automobile accident is confirmed by research by the insurer and by your car accident attorney. For compensation to be received, your legal professional must present proof that recklessness was the cause of the accident.
Neglectfulness may come various forms like reckless driving or driving while inebriated. Additional potential defendants could possibly include passengers in the car, other drivers, bicyclists, or pedestrians. It is possible that an injured person may have a claim involving multiple parties that all share responsibility for the injuries dealt with them. The injured person may have received injuries as a result of an accident that was made worse by a third party.
Car Accident Lawyer In St Petersburg, FL
If the collision you were in took place because of the negligence of someone else, you likely have a case for compensation. Directly after the accident adjusters representing each person involved will begin contacting you to discuss specifics of the case. Avoid talking to any adjusters at all cost until you have retained an experienced car accident lawyer in St Petersburg, Florida.
Adjusters working for the insurance companies are known for offering significantly less than the injured party deserves for the injuries they endured. Call Burnetti, P.A. today to let our car accident lawyer begin protecting you in your auto accident claim. Contact our office to schedule a complimentary consultation with an experienced car accident lawyer today.
Call a Burnetti car accident attorney for a FREE consultation at (727) 240-3050.

What Sets Us Apart?
Reasons to Trust Burnetti, P.A. with Your Case
A Proven Record of Results

We have recovered millions of dollars for our clients, including many multi-million-dollar verdicts and settlements.

A Culture of Customer Service

We treat all of our clients like family, requiring regular calls to clients in an effort to promote the best possible client experience.

Decades of Unwavering Service

Our firm has proudly served injured people throughout the state of Florida for 30 years, and we're just getting started.

A Network of Support

We help clients find doctors, deal with insurance companies and recover compensation for medical bills and lost wages.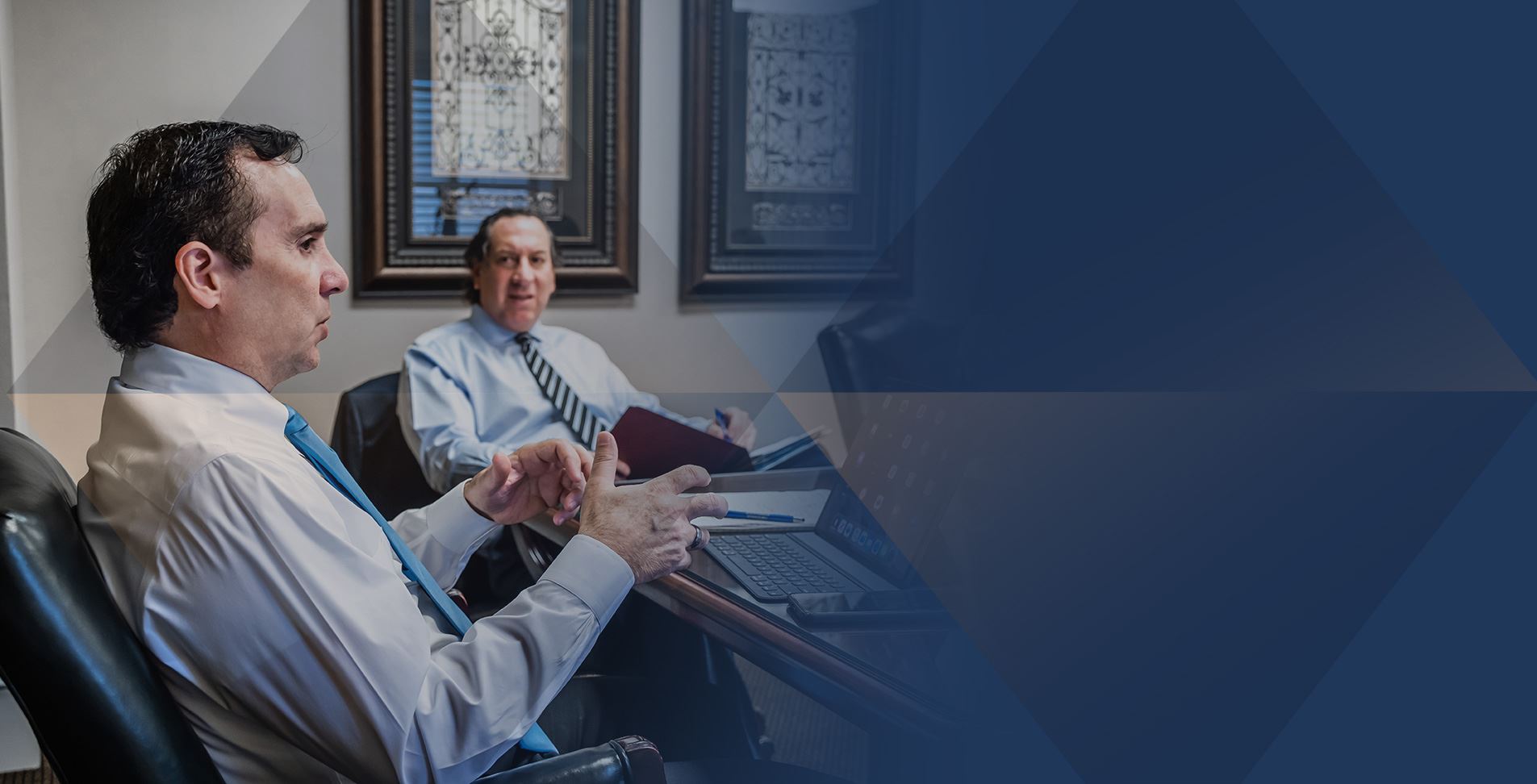 Our Testimonials
Hear From Clients Across the State of Florida
- Michelle M.

- Jeannette D.

- Gerard E.

- Evelyn B. R.

- Chuck S.