St. Petersburg Motorcycle Accident Attorney
Helping Motorcycle Accident Victims in St. Petersburg, FL
If you have been involved in a motorcycle accident in St. Petersburg, you know how life-altering it can be. You are suddenly faced with medical bills, lost wages, and pain and suffering. You may also be dealing with emotional trauma, which can be just as devastating as the physical injuries you have sustained. The last thing you should have to worry about is how you are going to pay your bills or if you will be able to make ends meet. Let our experienced St. Petersburg motorcycle accident attorney help you.
At Burnetti, P.A., we understand the difficulties motorcycle accident victims face. Our compassionate and caring team will do everything in our power to help you get the compensation you deserve.
Call (727) 240-3050or contact us onlineto schedule a free consultation.
Common Causes of Motorcycle Accidents
Motorcycle accidents can be particularly dangerous due to the inherent lack of protection that motorcycles offer compared to other vehicles. These accidents can result in severe injuries or even fatalities for motorcyclists.
Many factors contribute to the dangers of motorcycle accidents, with common causes involving other vehicles including:
Limited Visibility: Motorcycles are smaller and less visible than cars and trucks, which makes it harder for other drivers to notice them, especially in blind spots. This can lead to collisions when other drivers change lanes or make turns without seeing the motorcycle.
Failure to Yield Right of Way: Some drivers may not yield the right of way to motorcycles at intersections, stop signs, or when merging onto highways. This can result in collisions as motorcyclists are often overlooked.
Distracted Driving: Distracted driving, such as texting or using a phone while driving, is a significant hazard for all road users, including motorcyclists. When drivers are distracted, they may not see motorcycles until it's too late to avoid a collision.
Speeding: Excessive speed is a common factor in motorcycle accidents involving other vehicles. When cars or trucks are traveling at high speeds, they may misjudge the speed of an approaching motorcycle, leading to dangerous situations.
Failure to Check Blind Spots: Motorcycles can easily hide in the blind spots of larger vehicles. When drivers fail to check their blind spots before changing lanes or making maneuvers, they may inadvertently collide with a motorcycle.
Left-Turn Accidents: Left-turn accidents are a frequent cause of motorcycle collisions with other vehicles. Drivers making left turns at intersections may not see an oncoming motorcycle, resulting in a T-bone collision.
Drunk or Impaired Driving: Alcohol or drug impairment can significantly impair a driver's judgment and reaction times. Impaired drivers are more likely to cause accidents involving motorcycles and other vehicles.
Sudden Lane Changes: Some drivers make abrupt lane changes without signaling or checking their mirrors properly. This can lead to collisions when they cut off a motorcycle traveling in the adjacent lane.
Opening Car Doors: In urban areas, motorcyclists are at risk of "dooring" incidents when drivers or passengers in parked cars open their doors without checking for oncoming motorcycles. This can lead to serious accidents.
Following Too Closely: Tailgating is dangerous in any situation, but it is especially hazardous when following a motorcycle. If the motorcycle has to brake suddenly, the following vehicle may not have enough time to react.
Road Conditions: Poor road conditions, such as potholes, debris, or uneven surfaces, can pose greater dangers to motorcyclists due to their smaller contact points with the road.
Weather Conditions: Rain, snow, or fog can reduce visibility and traction, increasing the likelihood of accidents. Slippery road surfaces are especially treacherous for motorcycles.
Inexperienced Drivers: Drivers who are not familiar with sharing the road with motorcycles may not understand their unique handling characteristics and may inadvertently engage in risky behavior around them.
Motorcycle accidents are a significant concern in St. Petersburg, Florida, and throughout the state. With its warm climate and scenic roads, Florida attracts motorcyclists from all over the country. However, the increased number of motorcycles on the road also leads to a higher risk of accidents
Why Choose Our Firm
When you choose Burnetti, P.A., you can expect one-on-one consultations with our attorneys, who will take the time to understand your unique circumstances and tailor a legal strategy that suits your needs.
We are known for our fierce advocacy on behalf of our clients. Our St. Petersburg motorcycle accident lawyers are not afraid to take on insurance companies, negligent drivers, or other responsible parties to ensure you receive fair compensation for your injuries and losses.
Call (727) 240-3050 or fill out our online contact form to request a free case review.

What Sets Us Apart?
Reasons to Trust Burnetti, P.A. with Your Case
A Proven Record of Results

We have recovered millions of dollars for our clients, including many multi-million-dollar verdicts and settlements.

A Culture of Customer Service

We treat all of our clients like family, requiring regular calls to clients in an effort to promote the best possible client experience.

Decades of Unwavering Service

Our firm has proudly served injured people throughout the state of Florida for 30 years, and we're just getting started.

A Network of Support

We help clients find doctors, deal with insurance companies and recover compensation for medical bills and lost wages.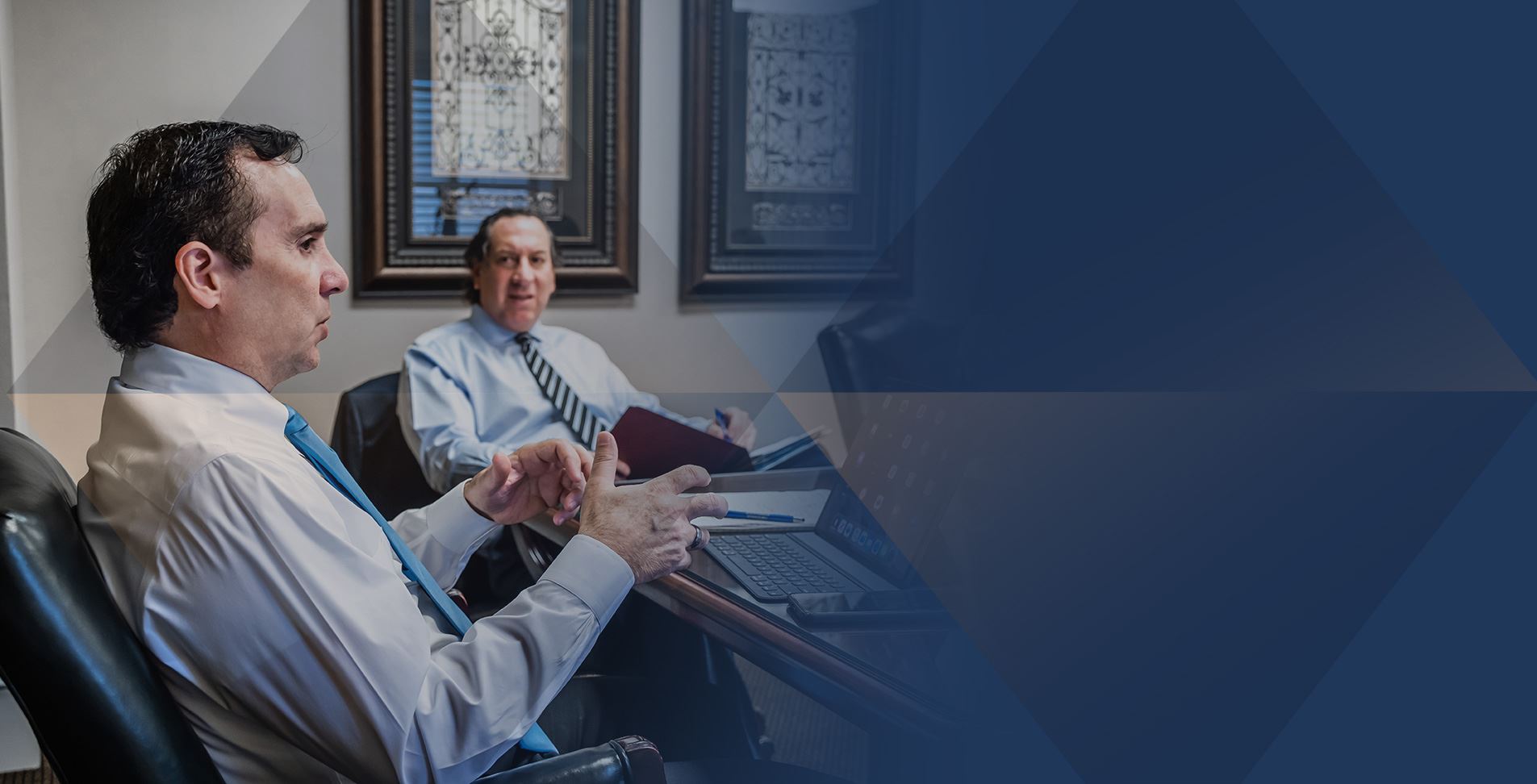 Our Testimonials
Hear From Clients Across the State of Florida
- Michelle M.

- Jeannette D.

- Gerard E.

- Evelyn B. R.

- Chuck S.