Elder Abuse Attorneys in St Petersburg
It truly is almost unfathomable to imagine a senior individual getting neglected within a nursing home. Rather regularly, loved ones are unable to converse with the elderly about mistreatment due to their ailment or age. If you suspect elder abuse and neglect, don't wait, contact an elder abuse attorney asap! Sadly, elderly loved ones may experience abuse and neglect and be devoid of aid because no one knows about it.
In Florida, guidelines are lawfully imposed by way of the state with regard to the running of an elderly care facility as well as other health care treatment services. In most areas, there is an elder abuse hotline set up so that elder abuse and neglect can be reported to the proper authorities. Laws exist where individuals and patients of rest homes are under the security of the state government.
We are here in Florida to safeguard the proper rights for any person who has survived physical or mental abuse or neglect within an elderly care facility located in St Petersburg, Florida. Any elder abuse attorney knows too well what it means to acquire justice in cases involving abuse and neglect of the elderly. When an elderly person encounters exploitation or abuse and neglect from establishments in the Florida region and needs aid, speak to a nursing home abuse lawyer by completing a form or get in touch with our law firm. We have an elder abuse attorney ready to answer your questions and concerns.
Call us at

(727) 240-3050

for a FREE consultation.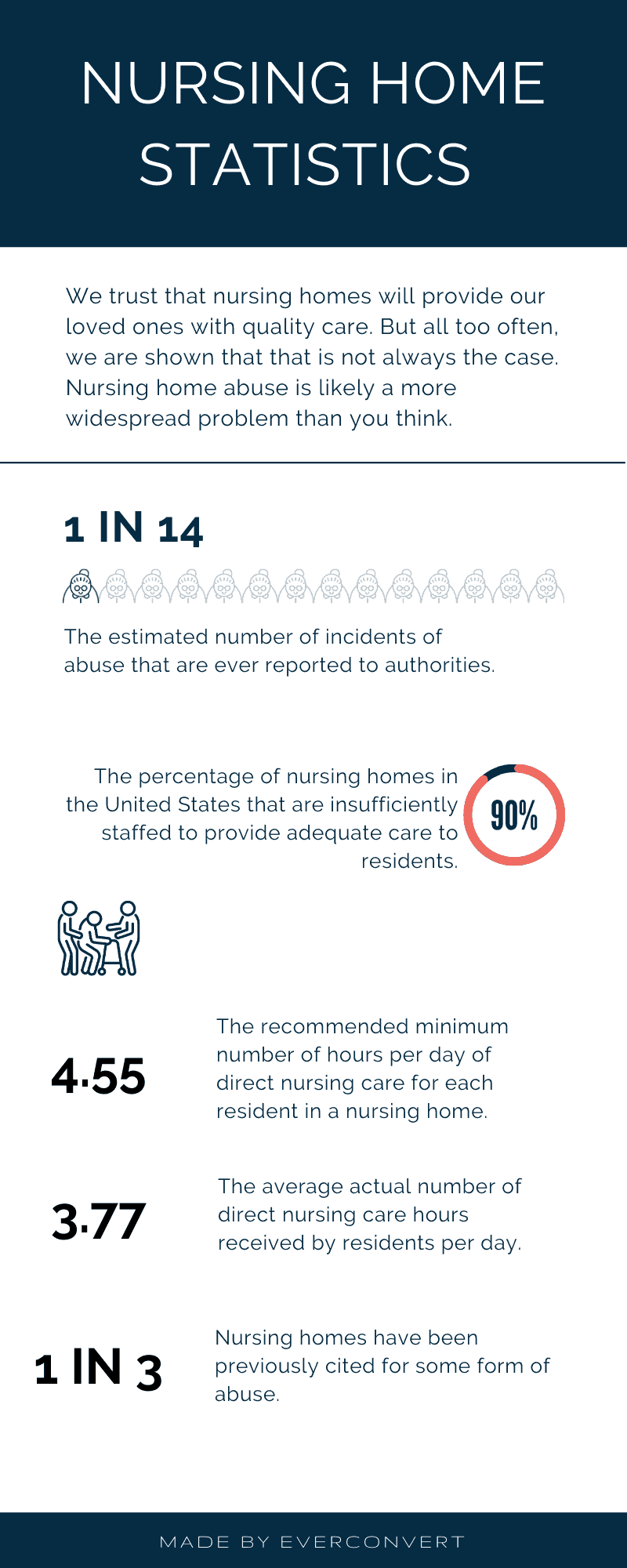 Learn About Elder Abuse And Neglect In Nursing Care Facilities
More often than not, assisted living facility mistreatment happens and continues with all the victims simply being unheard. Typically, members of the family are apprehensive of reporting the maltreatment because they do not know what resources are available to help fight it. It is essential to be aware of negligence, so here are a couple of key signs to recognize:
Strange Wounds: In the event, you take note of any signs of an injury for which there isn't a correct statement, physical abuse or neglect might be happening.
Bruises: Locations of substantial bruising or trauma is essential. As an example, if you see bruising around the arms or legs, that could show that your family member may have been treated roughly or was restrained without reason. Despite the fact the elderly are more inclined to bruise, the comprehensive care and full-time service should end up in considerably less bruising or injuries.
Bedsores/Pressure Sores: All too often, a family member is bedridden at an old age. If that's the case, it is needed that the patient is moved every couple of hours. Bedsores are a typical first sign of nursing home neglect.
Sizeable Loss of Weight: The main symptom of neglect to recognize is a loss of weight in the family member or friend. A swift drop in weight generally is a sign that your family member or friend isn't receiving the appropriate diet needed.
Lack of Hygiene: Good hygiene is another obligation of assisted living. Dirty living space or stained clothes signify that this facility in charge of your loved one's proper care is absolutely not providing a lot of concern or time to adequately cleaning and bathing your family member.
Signs of Blood or Bleeding: Any sight of blood really could be an indication that your family or friend may be suffering mistreatment. Observe the specific location of the blood as your family member might also be the victim of sexual abuse.
Slip and Fall Accidents: Slip and fall accidents at senior nursing care facilities should be addressed to ensure walking assistance, including rails and ramps to assist minimize the risk of patients from falling over.
Chemical Restraints: A general statement of abuse in rest homes is subduing patients. High amounts of prescription drugs can be used by nursing homes who want to control an individual having dementia or with behavior aggressive in nature. The issuance of excessive medication dosage as treatment is dangerous and can even lead to deaths.
Nursing Home Abuse Laws And Legal Guidelines In Florida
Staff members and professional health care providers need to be skilled and abide by FDH (Florida Department of Health) regulation. In accordance with the laws, a person will need to attend a specific amount of instruction class time before working for the elderly care facility. One regulation among Florida's legal requirements is that each should have an eligible nurse, diet professional, and doctor that's competent and onsite. Criminal records check and necessary immunizations are standardized for each worker by Florida law. People in assisted living facilities have access to unexpected emergency care, mental guidance, and medicines.
It needs to be realized that it is a basic minimum requirement that the aging adults receive nutritionally balanced foods, exercise, the opportunity for social contact, together with the chance to dwell in peaceful conditions. No aging individual should ever be suffering from the pain of abuse or neglect under any conditions. In virtually any case concerning a staff member of a nursing home which breaks the laws, the employee should be reported without hesitation.
In Florida, it's the legal right of the aging patient to live in clean environments. All these conditions are especially specified in Florida regulation. Ramps and handrails provide less risky access to a clean space, like the cooking area plus the lavatory. Clean garments and fresh bed sheets must be changed out consistently, as well as the removing of all debris and dirt which may accumulate in their home. Heating and air quality and hot water are required. Clean water for consuming and management of any unwanted pests is also a necessity.
The Legal Implications Of Nursing Home Neglect Facility Negligence And Mistreatment Of The Elderly
Civil legal actions along with legal charges can be the outcome of all sorts of elderly care facility mistreatment in St Petersburg, Florida. State-mandated assisted living center infractions which goes unreported by any an employee puts that worker at risk of the criminal charges and civil legal cases. When a member of staff claims abuse or neglect, then there are no provable offenses, the worker isn't going to be punished. The nursing home is beneath the very same scrutiny involving legal ramifications for offenses of legislated regulations.
The nursing home may encounter civil legal cases or can also be shut down permanently if breaches of laws regarding mistreatment and if those breaches have gone unreported. You should alert the authorities about any symptom of mistreatment or neglect found in a family member or friend while under the care of a Florida elderly care facility without delay. Nursing home neglect or maltreatment happenings must be reported in the period of two years of when it occurred as outlined by Florida Statute 492.296. If you need any support starting a case or perhaps understanding all of your legal rights with regards to your court case, a Florida nursing home abuse lawyer will assist you.
What Can I Do Should I Suspect An Elderly Care Facility Maltreatment – Call The Elderly Abuse Hotline?
You should consider having the assistance, as well as the experience of a competent Florida nursing elder abuse attorney Our nursing home abuse lawyers, stand on a proud track record of getting patients of assisted living facility abuse any reimbursement they are really owed. For your specific needs, or to find a nursing home attorney near you simply fill out the form on this page, or schedule a FREE and confidential consultation with an elder abuse attorney at the Burnetti nursing home abuse law firm in St Petersburg today.
Call

(727) 240-3050

and help stop elder abuse and neglect today.

What Sets Us Apart?
Reasons to Trust Burnetti, P.A. with Your Case
A Proven Record of Results

We have recovered millions of dollars for our clients, including many multi-million-dollar verdicts and settlements.

A Culture of Customer Service

We treat all of our clients like family, requiring regular calls to clients in an effort to promote the best possible client experience.

Decades of Unwavering Service

Our firm has proudly served injured people throughout the state of Florida for 30 years, and we're just getting started.

A Network of Support

We help clients find doctors, deal with insurance companies and recover compensation for medical bills and lost wages.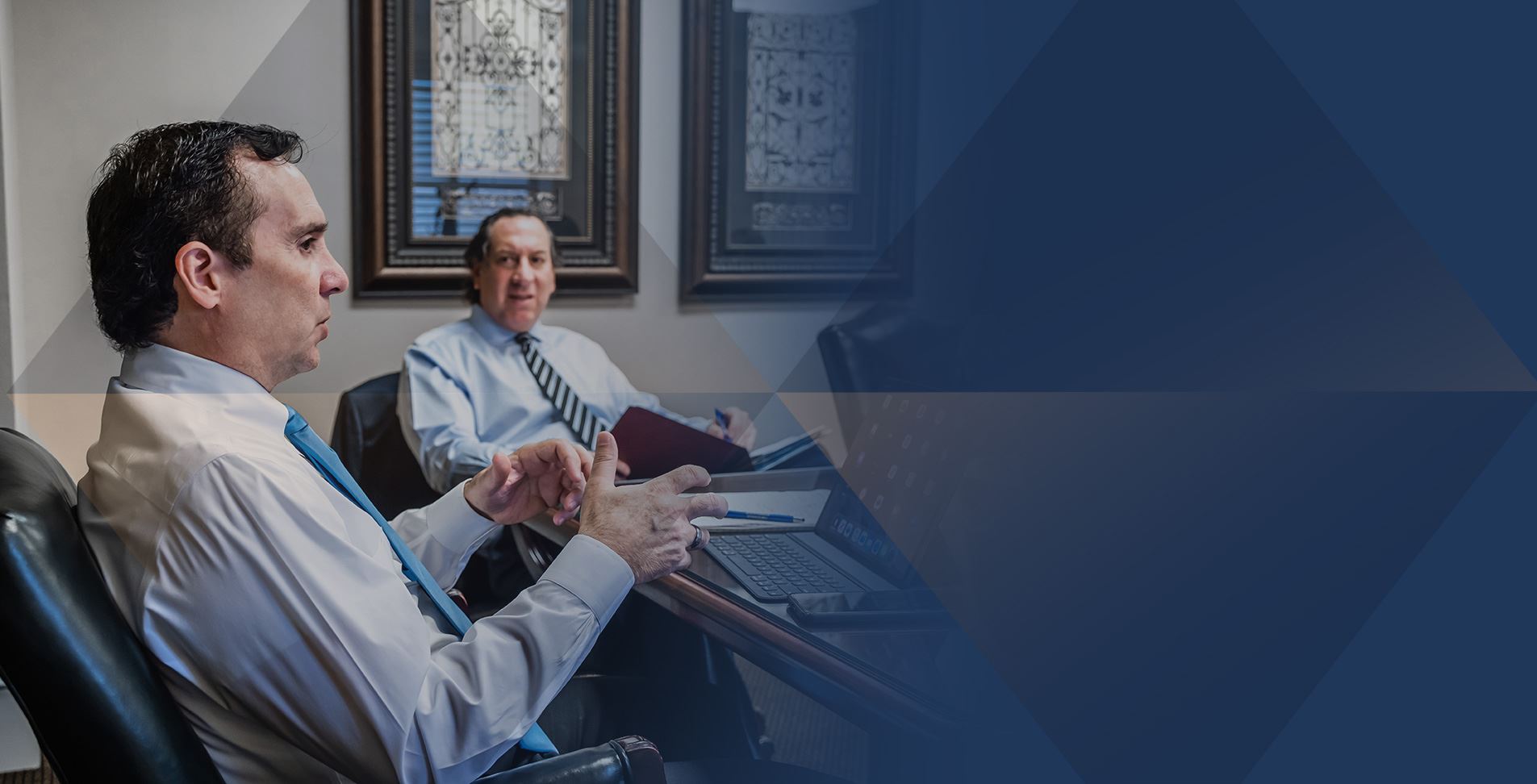 Our Testimonials
Hear From Clients Across the State of Florida
- Michelle M.

- Jeannette D.

- Gerard E.

- Evelyn B. R.

- Chuck S.