St. Petersburg Pedestrian Accident Attorney
Injured by a Vehicle While Walking in St. Petersburg, FL?
Pedestrian accidents can happen anywhere, from busy intersections to quiet residential streets. St. Petersburg, with its beautiful weather and numerous tourist attractions, sees its fair share of pedestrian traffic. Unfortunately, this also means a higher risk of pedestrian accidents.
At Burnetti, P.A., we understand that pedestrian accidents can be life-changing events. Unfortunately, pedestrians are some of the most vulnerable individuals on the road, and accidents involving them can result in serious injuries or death. If you or a loved one has been involved in a pedestrian accident, our experienced attorneys are here to help.
Call (727) 240-3050 or fill out our online contact form today to request a free case evaluation.
Common Causes of Pedestrian Accidents
A pedestrian accident, also known as a pedestrian-involved collision or pedestrian crash, occurs when a vehicle collides with a pedestrian, resulting in injury or sometimes even death to the pedestrian. These accidents can happen in various settings, such as on roadways, sidewalks, crosswalks, or parking lots. Pedestrian accidents are a significant public safety concern, and understanding their common causes can help reduce their frequency and severity.
Here are some of the common causes of pedestrian accidents:
Distracted Driving: One of the leading causes of pedestrian accidents is drivers being distracted by activities like texting, talking on the phone, or adjusting the radio while driving. When drivers are not fully attentive, they may not notice pedestrians in their path.
Speeding: Excessive speed reduces a driver's reaction time and increases the severity of collisions. Drivers who are traveling at high speeds may not have enough time to stop or swerve to avoid pedestrians.
Failure to Yield the Right of Way: Drivers often fail to yield the right of way to pedestrians at crosswalks, intersections, and other designated crossing areas. This is particularly common when drivers are making turns.
Impaired Driving: Alcohol or drug impairment significantly impairs a driver's judgment, reflexes, and coordination. Impaired drivers are more likely to strike pedestrians due to their diminished ability to react to changing situations.
Poor Visibility: Low visibility conditions, such as fog, rain, snow, or darkness, can make it challenging for drivers to see pedestrians. Pedestrians may also struggle to be seen in these conditions.
Running Red Lights or Stop Signs: When drivers disregard traffic signals and signs, they can enter intersections when pedestrians have the right of way, leading to accidents.
Reckless Driving: Aggressive or reckless driving behaviors, such as aggressive passing, tailgating, or weaving in and out of traffic, can increase the risk of striking pedestrians.
Poor Road Design and Infrastructure: Inadequate infrastructure, like poorly marked crosswalks, lack of pedestrian signals, or insufficient lighting, can contribute to accidents.
Weather Conditions: Adverse weather conditions, such as rain, ice, or snow, can reduce a driver's ability to stop quickly and increase the likelihood of sliding into pedestrians.
Inexperienced or Elderly Drivers: Inexperienced drivers may struggle with situational awareness, while elderly drivers may have reduced reaction times and vision, both of which can lead to pedestrian accidents.
Common Injuries in Pedestrian Accidents
Pedestrian accidents can lead to a wide range of injuries, some of which may have long-lasting or permanent consequences. Some common injuries include:
Fractures and Broken Bones: The impact of a collision can result in fractures and broken bones, often requiring extensive medical treatment and rehabilitation.
Head Injuries: Pedestrians are particularly vulnerable to head injuries, including traumatic brain injuries (TBIs) and concussions, even with the use of helmets.
Spinal Cord Injuries: Severe accidents can cause damage to the spinal cord, leading to partial or complete paralysis and a lifetime of medical challenges.
Soft Tissue Injuries: Muscles, tendons, and ligaments can be strained or torn, causing pain and limiting mobility.
Internal Injuries: Internal injuries, such as organ damage or internal bleeding, may not be immediately apparent but can be life-threatening if left untreated.
How Our Firm Can Help
As your St. Petersburg pedestrian accident attorney, we will work tirelessly to ensure that you receive the compensation that you deserve. We understand that dealing with the aftermath of an accident can be overwhelming, which is why we will handle every aspect of your case from start to finish. Our team will investigate the accident, gather evidence, and build a strong case on your behalf.
If you or a loved one has been involved in a pedestrian accident, don't hesitate to contact us today at (727) 240-3050. We offer a free consultation to discuss your case and answer any questions you may have.

What Sets Us Apart?
Reasons to Trust Burnetti, P.A. with Your Case
A Proven Record of Results

We have recovered millions of dollars for our clients, including many multi-million-dollar verdicts and settlements.

A Culture of Customer Service

We treat all of our clients like family, requiring regular calls to clients in an effort to promote the best possible client experience.

Decades of Unwavering Service

Our firm has proudly served injured people throughout the state of Florida for 30 years, and we're just getting started.

A Network of Support

We help clients find doctors, deal with insurance companies and recover compensation for medical bills and lost wages.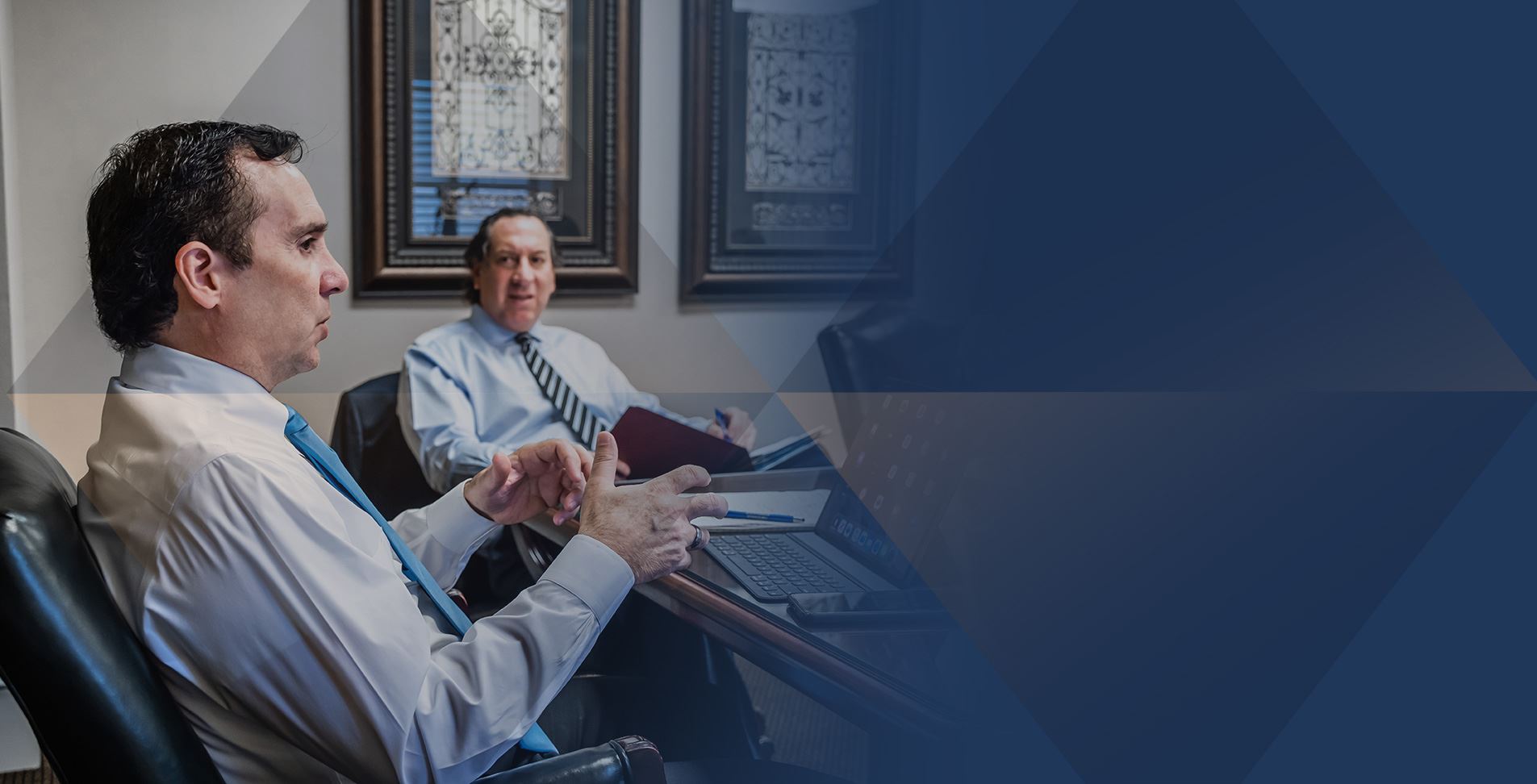 Our Testimonials
Hear From Clients Across the State of Florida
- Michelle M.

- Jeannette D.

- Gerard E.

- Evelyn B. R.

- Chuck S.