St. Petersburg Truck Accident Lawyers
Injured in a Truck Accident in St. Petersburg, FL?
If you were injured in a truck accident in St. Petersburg or the surrounding area, you could face significant financial and emotional strain. You might have to deal with extensive medical bills, lost wages, and permanent physical and emotional damage. You deserve to be fairly compensated for your losses.
At Burnetti, P.A., our experienced truck accident attorneys in St. Petersburg, FL, are committed to helping you fight for the compensation you deserve. We know how to effectively advocate for you in the courtroom and out of it, too.
Our teamat Burnetti, P.A. is ready to help you if you were injured in a truck accident in St. Petersburg and the surrounding areas. Contact us online or call (727) 240-3050 today!
---
The Dangers of Truck Accidents
Trucks are significantly larger and heavier than cars. The sheer mass of trucks makes them more challenging to maneuver and stop quickly in emergency situations. When a truck collides with a car, the smaller vehicle absorbs the impact of the collision, leading to severe damage and potential fatalities for the car's occupants.
The weight and size of trucks also contribute to their momentum. Even at moderate speeds, trucks can carry a tremendous amount of kinetic energy. When this energy is transferred to a smaller car during a collision, the results can be devastating.
Trucks also require much longer distances to come to a complete stop compared to cars. If a truck driver needs to brake suddenly, it may be challenging to avoid rear-ending a smaller vehicle.
Lastly, truck accidents can be exacerbated by improperly secured or overloaded cargo, which can shift during transit, affecting the truck's stability and handling.
Who Can Be Liable in a Truck Accident?
In a truck accident, liability refers to legal responsibility for the accident and its consequences. Several parties can be liable in a truck accident, and the determination of liability often depends on the specific circumstances of the accident.
Here are some of the parties who may be held liable:
Truck driver: The truck driver is often the first party examined for liability. If the accident was caused by the truck driver's negligence, such as speeding, distracted driving, driving under the influence, or violating traffic rules, they may be held responsible for the accident.
Trucking company: The trucking company that owns or operates the truck may be liable under certain circumstances. If the accident resulted from the company's negligence, such as inadequate driver training, improper maintenance of the truck, or pressuring drivers to violate safety regulations, the company may share liability.
Truck manufacturer or maintenance company: If the accident was caused by a defect in the truck itself or faulty maintenance performed by a third-party maintenance company, the manufacturer or maintenance company could be held liable.
Shippers or loaders: Improperly loaded or secured cargo can lead to accidents. If the accident occurred due to improper loading or cargo handling by the shippers or loaders, they may share liability.
Other drivers: In multi-vehicle accidents involving a truck, other drivers involved in the collision may also share liability if their actions contributed to the crash.
What to Do After a Truck Accident
In the wake of a truck accident, you might feel dazed and confused. You might not know what to do or where to go for help. We know how overwhelming it can be, which is why we are here to help. We can guide you through the process, from start to finish.
Here's what you should do after a truck accident:
Seek medical attention. Even if you don't think you are injured, you should always get checked out. Your doctor will be able to tell you if you have sustained an injury and how serious it is.
Call the police. Even if the other driver says they will take care of the accident, you should still call the police. They will be able to take a report, which will help you later.
Gather evidence. Take pictures of the accident scene, your injuries, and the damage to your vehicle. Keep any documents related to the accident and your medical bills.
Contact a truck accident lawyer. Truck accident cases can be complex, so you should always seek legal help. At Burnetti, P.A., our attorneys can help you fight for the compensation you deserve.
Why You Should Hire a Truck Accident Attorney in St. Petersburg
After a truck accident, you might feel overwhelmed. Even if you are not injured, dealing with the insurance company can be a challenge. At Burnetti, P.A., we can help you navigate the insurance claims process and fight for the compensation you deserve. We can also represent you in a personal injury lawsuit if you were injured in a truck accident. Truck accident lawsuits can be complicated, so you should always hire an attorney. We can help you fight for the compensation you deserve, whether you were injured or not.
Contact us today at (727) 240-3050 to schedule a free consultation.

What Sets Us Apart?
Reasons to Trust Burnetti, P.A. with Your Case
A Proven Record of Results

We have recovered millions of dollars for our clients, including many multi-million-dollar verdicts and settlements.

A Culture of Customer Service

We treat all of our clients like family, requiring regular calls to clients in an effort to promote the best possible client experience.

Decades of Unwavering Service

Our firm has proudly served injured people throughout the state of Florida for 30 years, and we're just getting started.

A Network of Support

We help clients find doctors, deal with insurance companies and recover compensation for medical bills and lost wages.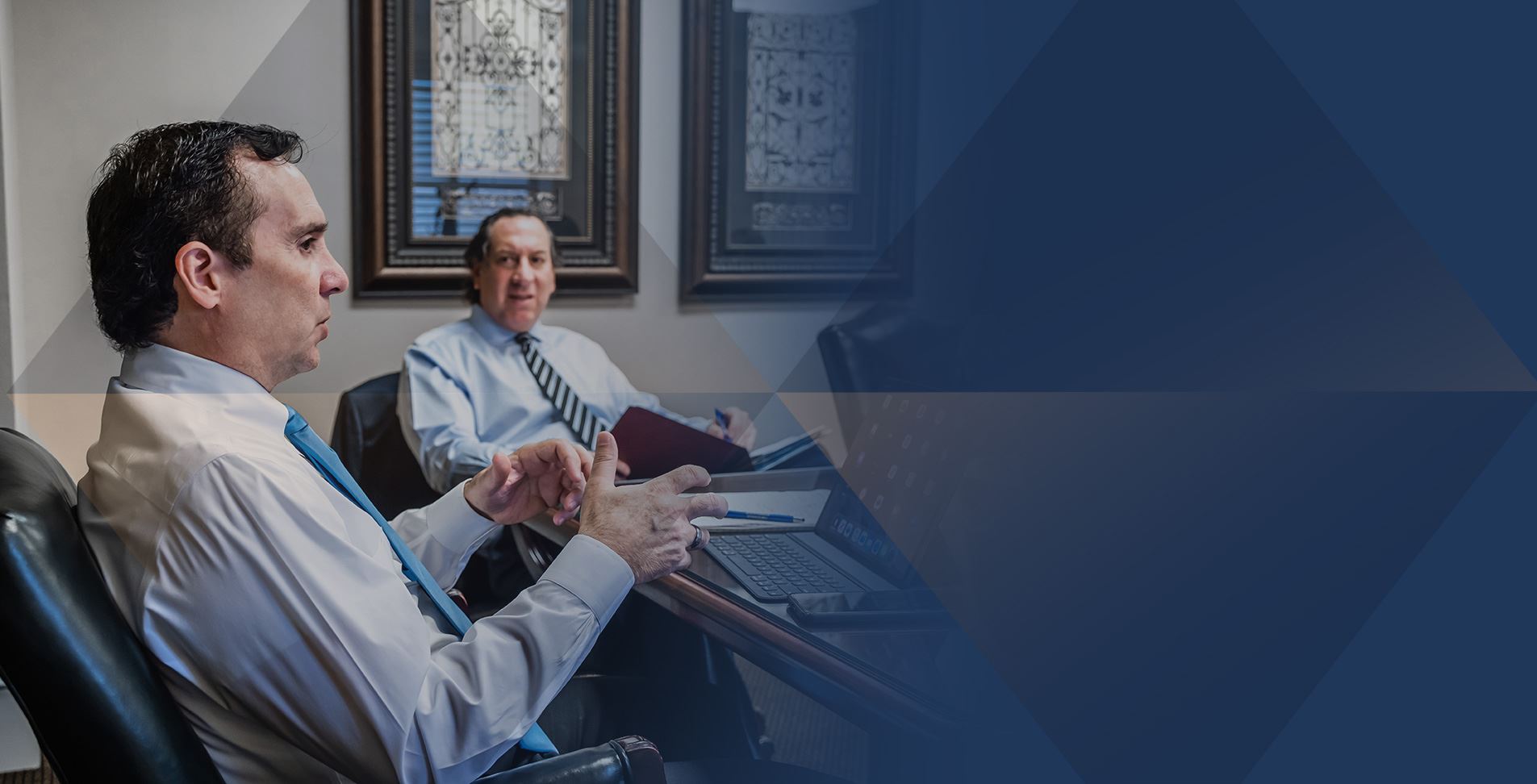 Our Testimonials
Hear From Clients Across the State of Florida
- Michelle M.

- Jeannette D.

- Gerard E.

- Evelyn B. R.

- Chuck S.