Do You Need to Unleash Your Florida Dog Bite Lawyer?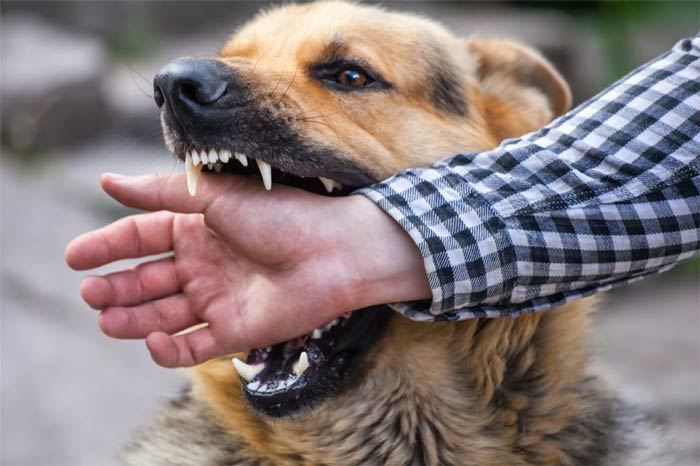 Who doesn't love a dog, right? They're cuddly and adorable. They are always happy to see us and put a smile on our face. We love to come home to our furry friends after a long day at work. However, what if you encounter a dog that isn't quite so friendly? If you get bitten by a dog, you are going to need a Florida dog bite lawyer.
One of the problems with dog bite cases is that they can be complicated. Sometimes, the dog that attacks us belongs to a friend or family member. The last thing we want to do is file a lawsuit against our friend. And, even if we don't know the owner, it's not always easy to prove that the dog owner is at fault.
Some of the questions these cases bring up are:
Was the dog naturally aggressive?
Did you do something to provoke the dog?
Did you know the dog was prone to bite people?
Were you trespassing?
Was the dog on a leash at the time of the attack?
Thankfully, your Florida dog bite lawyer knows the law. He will work hard to prove your case.
Your Florida Dog Bite Attorney Needs To Prove Your Injuries
If you're bitten by a dog, you probably suffered some injuries. They may be superficial. Or, they could be serious. It really depends on the dog. It also depends on where on your body you were bitten.
The first thing you should do after a dog bite is to go to the hospital. Even if don't think your injuries are serious, you should go. You might need a rabies shot. You might need stitches. Either way, you're going to need proof of your injuries later on.
Some of the most common dog bite injuries are:
Bruises and lacerations
Torn ligaments and muscles
Facial disfigurement
Deep flesh wounds
Depending on how severe your injuries are, you may miss a few days from work. You could be out for weeks or months if you need surgery. Your Florida dog bite attorney will work hard to get you compensation for this missed time.
You Need An Experienced Dog Bite Lawyer In Florida
Dog bite cases aren't always clear cut. Yes, a dog bit you. Yes, you were injured. You even know who owns the dog. Sounds simple, right? Not really.
According to Florida dog bite law, a dog owner is liable for injuries if:
The dog bites another person
The person is in a public place or lawfully in a private place
Unlike a lot of other states, Florida is a strict liability state when it comes to dog bites. You don't have to prove that the owner knew the dog was likely to bite you in order to recover. However, the dog owner does have two defenses to a dog bite claim:
You were trespassing
You were comparatively negligent
This is where the earlier questions come into play. If the defendant can prove that you caused the dog attack, he won't be held liable. For example, if you were taunting the dog, you could be held partly at fault. Or, if the dog owner tells you the dog is violent and asks you not to pet him, don't pet him. If you do and he bites you, the owner will probably not be held liable.
Your Florida dog bite lawyer had handled cases like this before. He knows what it takes to prove liability.
How A Florida Dog Bite Lawyer Will Prove Your Case
Chances are, you don't have a copy of the dog attack on video. If you did, it would make your lawyer's job a lot easier. Usually, a dog bite happens out of nowhere. The only evidence you'll have is your physical injuries and the words of eyewitnesses.
If you were bitten while in someone else's house, you'll have to prove that you had a right to be there. If you were breaking into your neighbor's house and get bit by their dog, shame on you! Also if you are walking down the street and a stranger's dog bites you, it's important you find out who the stranger is. Where does he live? What is his name? Is he a local or just here on vacation?
The dog owner may also say that you are responsible for your injuries. There are always two sides to every story. The defendant's lawyer will argue that you prompted the dog to bite you. It will be your word against theirs. Thankfully, since Florida is a strict liability state, it won't be hard to prove liability.
You Need To File A Claim Against The Dog Owner's Homeowner's Insurance
If your dog bite takes place while on someone else's property, you may be able to file a claim against their homeowner's insurance. This is why people have insurance. If there is an accident on their property, their homeowners should pay.
If your claim is denied, you will probably have to file a suit. Your dog bite lawyer in Florida will try to negotiate a settlement with the insurance company. But, if that doesn't work, you'll have no choice but to go to court.
If the dog owner doesn't have insurance or isn't a homeowner, you'll run into another problem. You'll have to file a claim against his landlord's insurance. This means you'll have to prove that the landlord is responsible for your injuries. This can complicate your case even further.
Contact A Dog Bite Lawyer In Florida
If you've been bitten by a dog, you need to call an experienced dog bite lawyer in Florida. Because the law seems pretty straight forward, a lot of people think they can handle their case themselves. Just keep in mind, the defendant will have attorneys working for him. And so should you!
Contact today and schedule your free consultation. And remember – you pay nothing until you win your case!